The Ingredients of Excellence – Part II
By: Rick Boxx
October 3, 2012
When I was a commercial banker, I loaned money to many small businesses that seemed to live on a roller coaster. They would have a year or two of great success then significant losses would follow.
As I became more experienced, I learned a common denominator to many of these volatile businesses was their attitude. Many of these leaders convinced themselves they were not good enough to experience continued success.
Philippians 4:8 teaches, "Finally, brothers, whatever is true, whatever is noble, whatever is right, whatever is pure, whatever is lovely, whatever is admirable—if anything is excellent or praiseworthy—think about such things."
One of the ingredients of excellence is a good and pure attitude. If you're experiencing cycles that concern you, look for the head trash that needs eliminated.
Live your faith at work. Take the FIRE assessment.
Rick Boxx's How to Prosper in Business without Sacrificing Integrity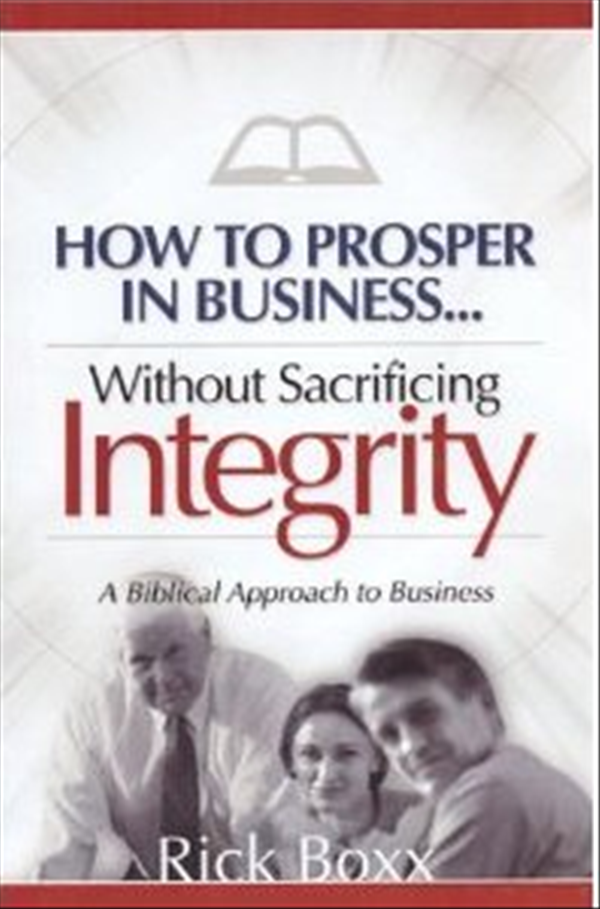 To survive long term, businesses must be profitable. You can accomplish this objective with integrity, or you can do it by whatever means you feel justifies the end, such as fraud, deceit, and ruthless business practices. Click here to purchase.
"How well are you modeling Faith, Integrity, Relationships, and Excellence in your work? Find out by taking Integrity Resource Center's free FIRE Assessment!"
Contact Rick Boxx at www.integritymoments.org, and to learn more about Integrity Resource Center go to integrityresource.org.