Unwavering Resolve
By: Rick Boxx
September 22, 2014
In Jim Collins book, Good to Great: Why Some Companies Make the Leap...And Others Don't
he discussed Level 5 Leaders. This week were highlighting the attributes of a Level 5 Leader.
The third quality Collins discovered in great leaders was Unwavering Resolve. These leaders had the will to stay focused on the mission in spite of any obstacles.
In Matthew 16:21 we learn, Jesus began to explain to his disciples that he must go to Jerusalem and suffer many things at the hands of the elders, the chief priests and the teachers of the law, and that he must be killed and on the third day be raised to life.
Jesus knew that death was coming, but due to His unwavering resolve to accomplish His mission, he carried on. What obstacles do you have to overcome to accomplish your mission?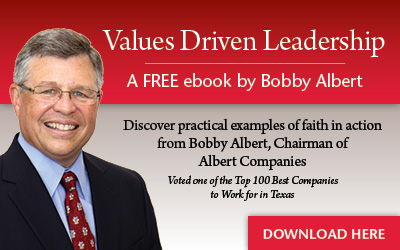 Learn more about Rick Boxx and Integrity Resource Center