Innovation
By: Rick Boxx
September 21, 2012
A good friend of mine, and business owner, is involved with an innovative product and concept that will revolutionize his market. Despite proactive patents, he's fearful of large competitors stealing the idea and concept.
The Apostle Peter asks the question in 1 Peter 3:13 "Who is going to harm you if you are eager to do good?" When we partner with God in our businesses, we can be confident in knowing that if our purpose is to glorify Him with our efforts and products, who can harm us?
It may not always go according to plan, but we can proceed boldly, knowing that God is in control. As you face challenges in your workplace, don't walk in fear. Instead, trust in God and His plan, and march forward boldly.
Today's "Integrity Moment" is adapted with permission from the writings of Matt Cline.
Integrity Resource Center can help train your team or consult with your organization on shaping a biblically based culture. Learn more.
Rick Boxx's How to Prosper in Business without Sacrificing Integrity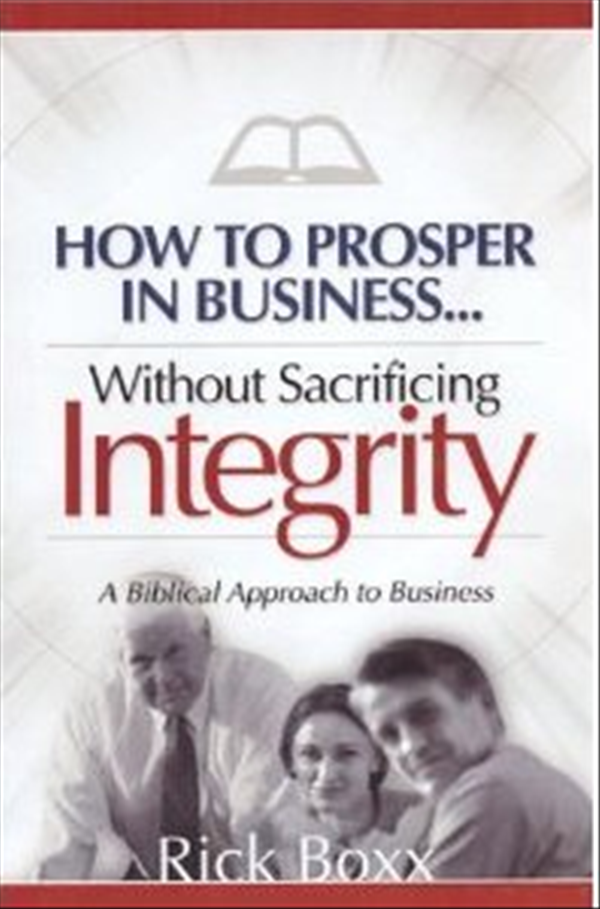 To survive long term, businesses must be profitable. You can accomplish this objective with integrity, or you can do it by whatever means you feel justifies the end, such as fraud, deceit, and ruthless business practices. Click here to purchase.
"How well are you modeling Faith, Integrity, Relationships, and Excellence in your work? Find out by taking Integrity Resource Center's free FIRE Assessment!"
Contact Rick Boxx at www.integritymoments.org, and to learn more about Integrity Resource Center go to integrityresource.org.