High Standards
By Rick Boxx
September 28, 2010
My wife, Kathy, hired a contractor to do some work. The finished job was visibly less than pleasing. Many people may have paid the bill and chalked it up to a bad experience, but not Kathy.
When she hires someone to do a job, she expects the job to be done with excellence. She informed the contractor the job needs to be completed properly before he receives payment.
I used to pity her contractors until I realized she was helping them to learn excellence, and to better use their God given talents.
During the construction of the tabernacle God said in Exodus 31:6, "I have given skill to all the craftsmen to make everything I have commanded you."
If God has given each of us skills, shouldn't our end result look God directed?

Contact Rick Boxx at www.integritymoments.org.
To learn more about Integrity Resource Center go to www.integrityresource.org
To better abide and walk with God in your workplace click here and order Richard Blackaby's "Unlimiting God".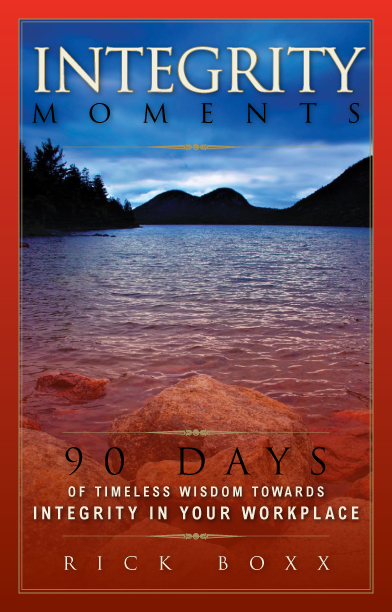 Integrity Moments Devotional
Start your day with Rick Boxx' devotional thoughts for the workplace, complete with biblical insights and thought provoking questions. 90 days of inspiration will lead you on a journey of encouragement as you walk out your work in a manner pleasing to God.
For more biblical teaching and resources from Rick Boxx and the Integrity Resource Center please visit integrityresource.org.