Pizza or Nursing?
By Rick Boxx
September 9, 2010
During difficult times many people question their calling. A small business owner called me for counsel. She was overwhelmed running her pizza business, trying to hold things together at home, and going to college to be a Registered Nurse.
Somewhat surprised, I asked why she was in college. Her response was, "Just in case the pizza business doesn't work out." She was walking in two worlds and wasn't doing either well.
Ephesians 2:10 teaches, "For we are His workmanship, created in Christ Jesus for good works, which God prepared beforehand so that we would walk in them."
It turned out that this lady felt called, and loved, the pizza business. Her nursing pursuit was out of fear. I encouraged her to walk in God's good works, not her fears.
To receive our popular "10 Biblical Business Principles" bookmark FREE, email admin@integrityresource.org
Contact Rick Boxx at www.integritymoments.org.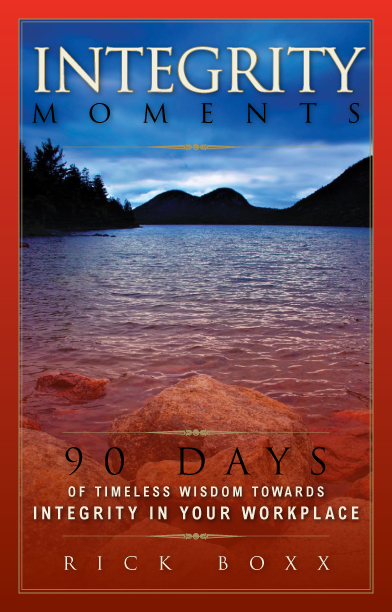 Integrity Moments Devotional
Start your day with Rick Boxx' devotional thoughts for the workplace, complete with biblical insights and thought provoking questions. 90 days of inspiration will lead you on a journey of encouragement as you walk out your work in a manner pleasing to God.
For more biblical teaching and resources from Rick Boxx and the Integrity Resource Center please visit integrityresource.org.