NOVEMBER TWENTIETH
Paul Potter born 1625.

Thomas Chatterton born 1752.

William Ellery Channing born 1818.

Sir Wilfred Laurier born 1841.
Then why, my soul, dost thou complain?
Why drooping seek the dark recess?
Shake off the melancholy chain,
For God created all to bless.
The gloomy mantle of the night,
Which on my sinking spirits steals,
Will vanish at the morning light,
Which God, my East, my Sun, reveals.
—Thomas Chatterton.

Lady, there is a hope that all men have—
Some mercy for their faults, a grassy place
To rest in, and a flower-strewn, gentle grave:
Another hope which purifies our race,
That when that fearful bourne forever past,
They may find rest—and rest so long to last.
I seek it not, I ask no rest forever,
My path is onward to the farthest shores.
—William Ellery Channing.

He brought me up also out of a horrible pit, out of the miry clay;
And he set my feet upon a rock, and established my goings.
And he put a new song in my mouth.
—Psalm 40. 2, 3.
My Father, I pray that I may have patience to live through the difficulties of life. May I correct my faults, that they may not destroy my peace and take from me my strength; help me to center my life in brightness and hope. Amen.
---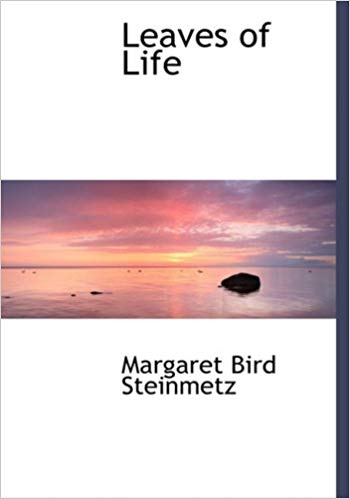 Purchase your own copy of this devotional.
Or, catch up on Leaves of Life in our Archives.