NOVEMBER NINETEENTH
Nicolas Poussin died 1665.

Albert Thorwaldsen born 1770.

James A. Garfield, Ohio, twentieth President United States, born 1831.

Mary Hallock Foote born 1847.

Count Lyoff (Leo) Tolstoy died 1910.
And son I live, you see,
Go through the world, try, prove, reject,
Prefer, still struggling to effect
My warfare; happy that I can
Be crossed and thwarted as a man,
Not left in God's contempt apart,
With ghastly smooth life, dead at heart,
Tame in earth's paddock, as her prize.
—Robert Browning.
Be good at the depths of you, and you will discover that those who surround you will be good even to the same depths. Therein lies a force that has no name; a spiritual rivalry that has no resistance.
—Maurice Maeterlinck.
First of all, I must make myself a man; if I do not succeed in that, I can succeed in nothing.
—James A. Garfield.
That we may be no longer children, tossed to and fro and carried about with every wind of doctrine, by the sleight of men, in craftiness, after the wiles of error.
—Ephesians 4. 14.
Eternal God, I thank thee for all the sterling elements that greaten the individual life. I pray that I may not desire to be kept a small creature, but seek to grow in wisdom and love, and qualify for mighty purposes and achievements. Amen.
---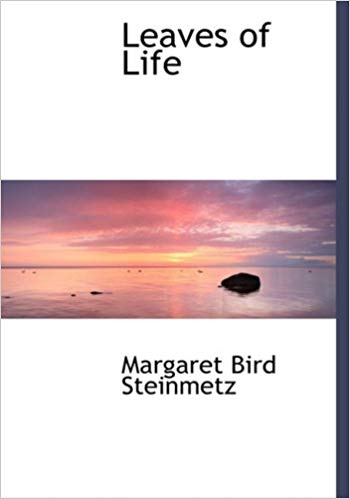 Purchase your own copy of this devotional.
Or, catch up on Leaves of Life in our Archives.