Lord, You will establish peace for us, for You have also done all our works in us. (Isaiah 26:12)
Our country has museums dedicated to people who have been to war, which proves that we are war-driven and war-torn. Many people thought that World War I would be the end of all wars, but then World War II happened, along with the Korean and Iraqi conflicts. Yet God has already said, "I'll bring peace and wholeness to the world. And I'll do it through the Perfect Prince." For everything that's fragmented and splintered, Jesus has come to put the pieces back together and make life whole again.
---
In every day, in every way… be encouraged!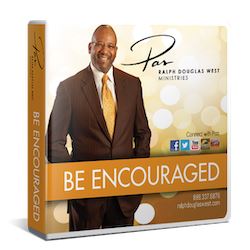 Sometimes life is a struggle. But when you know that the God of the universe has got your back, you can get through anything.
That's why we want to send you Pas' new 4-part series Be Encouraged when you give below to help share that peace and strength with others.
Get your copy today and walk through the story of Jesus' incredible love for you as told in Pas' signature style. We pray it encourages your heart and enriches your spirit!
And thank you for giving generously to encourage others in God's love.