A Formula for Hearing
"But the seed on good soil stands for those with a noble and good heart, who hear the word, retain it, and by persevering produce a crop." - (Luke 8:15)
This verse is taken from a very familiar parable of Jesus called "The Parable of the Sower, " but I call it  - "Four Men in a pew, which one are you?"
Jesus is claiming that when the Word of God is taught, seventy-five percent of the time nothing happens. The first man who hears is wearing a hard hat – the Word does not penetrate his mind.  When the word is not understood, nothing happens.
The second takes his Word on the rocks. The seed of the Word does not penetrate his heart, or his will.  If the Word of God does not penetrate the will, nothing happens.
The third man understands and fully intends to obey the Word but he loses the Word in the weeds of riches, pleasures and worries.  Again, nothing happens.
The fourth man understands, obeys and overcomes all the weeds above the soil and the rocks under the soil.  He perseveres through all this and produces a crop that is more than one hundred percent what was planted.
Jesus is giving us a formula for hearing when the Word of God is being taught or preached. We must understand, obey and overcome all the obstacles that are trying to defeat us as we hear the Word of God.
Jesus is also challenging His disciples to realize that as they teach the Word of God unless they penetrate the understanding, the will, and the opposition of the evil one nothing happens.
He concluded this teaching with the challenge to be careful how we hear His Word and how others hear when we teach.

---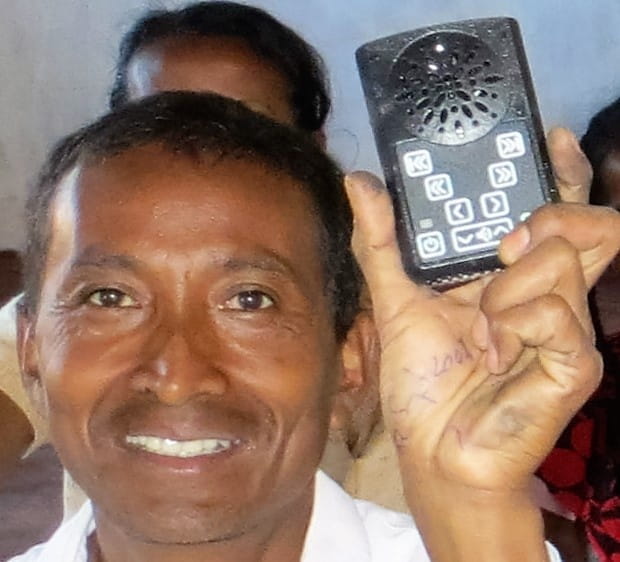 Give MBC to developing nations
Do you love The Mini Bible College by Dick Woodward? We do, too! That's why ICM has translated MBC into more than 40 languages and distributes it for free to church leaders, pastors and small groups all over the world.