The Fifth Condition for Peace
"…If you believe in goodness…" (Philippians 4:8)
Paul does not mean to suggest that we should believe in the good we have done for our salvation but for the maintenance of the peace of God in our life. In his writings he emphatically stated that we are not saved by good works. He is focusing here a "peace thief" that haunts servants of the Lord who have laid down a lifetime of service in the work of the Lord. As a pastor I visited with couples who after spending fifty years in China, in Vietnam, or in places like New Guinea, were living in charity housing here at home. It seemed they had absolutely nothing to show for their faithful service.
There was a godly and dedicated medical missionary, Dr. Helen Roseveare, who served for twenty years building a hospital in Africa. All her life she had the discipline of asking herself, "Is it worth it Helen?" She did this at every juncture in her life. In a Mau-Mau uprising she was raped repeatedly and then tied naked to a tree while her hospital went up in flames and burned to the ground.
While that was happening, the thought occurred to her "Was it worth it, Helen?" The Holy Spirit in her welled up with the answer "Yes it was worth it because He is worth it!" She knew for whom she was doing it all.
Paul is writing this fifth condition for peace to faithful servants like her. He was prescribing that they should not be robbed of their peace in this way. They should never doubt the worth of the good they have done for Christ.
---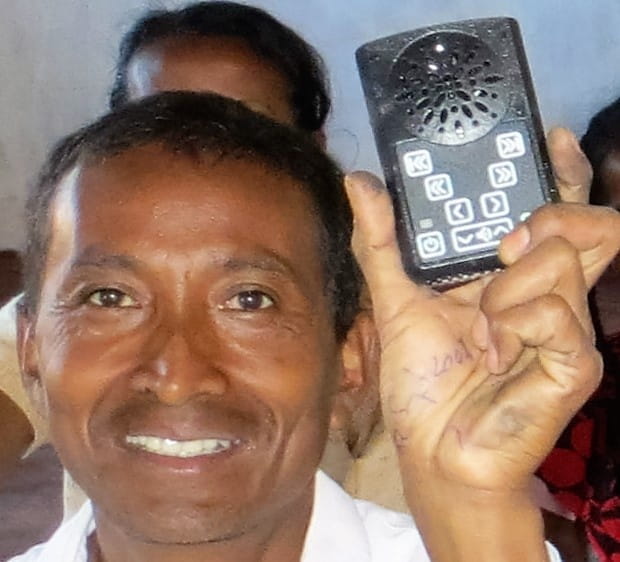 Give MBC to developing nations
Do you love The Mini Bible College by Dick Woodward? We do, too! That's why ICM has translated MBC into more than 40 languages and distributes it for free to church leaders, pastors and small groups all over the world.