A Thoughtful Wish for the New Year
"So teach us to number our days, that we may gain a heart of wisdom." - (Psalm 90:12)
There is an extremely equitable generosity expressed by God every year. He gives every one of us 24 hours a day, 168 hours a week, and 8,760 hours a year. The thought Moses expressed above is that we should cherish our 24 hour days and pray that we have wisdom about the way we live out each day.
There are many metaphors about life in the Bible. If you examine them all, you will find that they tell us life is brief as a smoke-like vapor. Life is uncertain like a thread that is about to be cut by a Seamstress and we have no control over when that thread will be cut. Life is a transitory experience like a ship that fades out of sight as it passes beyond our horizon. Our life is like a tale that is told and forgotten by the time others have told their tales.
Life is like a sleep when we wake up. Only the Bible would call life a sleep and death the waking up. The hard reality that we only have 70 or 80 years of life because we are all going to die should lead all of us to wear watches and cherish our days, one day at a time. The last days and hours of an old year should therefore be a time of reflection, and the first days and hours of a new year should be a time of revelation and resolution.
In light of the Bible's message, a thoughtful wish for the New Year is:
"May you have a spiritually prosperous and fruitful New Year."

---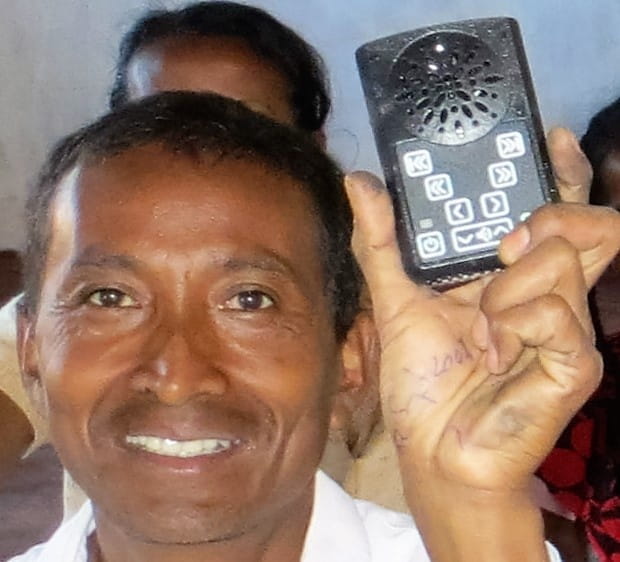 Give MBC to developing nations
Do you love The Mini Bible College by Dick Woodward? We do, too! That's why ICM has translated MBC into more than 40 languages and distributes it for free to church leaders, pastors and small groups all over the world.