The Gospel in Reverse
"I have been crucified with Christ; it is no longer I who live, but Christ lives in me; and the life which I now live in the flesh I live by faith in the Son of God, who loved me and gave Himself for me." - (Galatians 2:20)
This past weekend many heard the Good News that Jesus died and rose again for our sins that we might live forever in resurrection power with Him. Have you ever heard of the Gospel in reverse? The verse I quoted above sounds like a funeral dirge because it begins with Paul's announcement that he is crucified with Christ.
But, actually in this verse Paul exclaims three times that he lives! He lives by faith in the Son of God. He lives because Christ lives in him, and he lives because he is crucified with Christ. To summarize and paraphrase, in this verse Paul is declaring the Good News that Christ died so he might live and now it's his turn. Paul must die so Christ might live His life through Paul.
When our holidays roll around we hear that it should be Thanksgiving, Christmas and Easter every day of the year. If you want to have a perpetual Easter, realize that what was true of the Apostle Paul can be true for you and me.
Jesus consistently challenged His followers to take up their cross daily and follow Him (Luke 9:23). In addition to the literal meaning this could have had in that culture, by application to take up your cross daily means to "crucify" all the personal hopes, ambitions and plans you had for your life asking Him to have His will for your life.
Christ died that you might live. Now it's your turn.
---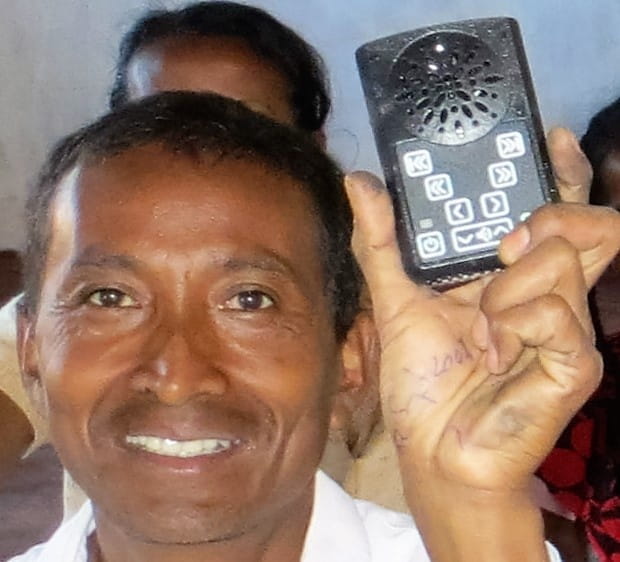 Give MBC to developing nations
Do you love The Mini Bible College by Dick Woodward? We do, too! That's why ICM has translated MBC into more than 40 languages and distributes it for free to church leaders, pastors and small groups all over the world.