The Priority of Prayer
"One day Jesus was praying in a certain place. When he finished, one of his disciples said to him, 'Lord, teach us to pray, just as John taught his disciples." - (Luke 11:1)
When the disciple's asked Jesus this request they were not just asking Him the 'how to' of prayer. They were amazed at the large amounts of time Jesus prioritized for prayer. They were asking something like 'teach us what you know about prayer that we obviously do not know that causes You to spend so very much time in prayer.'
STEP NUMBER THREE: Spend much time in prayer.
When you must know the will of another human being, what is the first step you take? Our first thought is usually that we must meet with that person and have a conversation with them. When a man is in love and decides he wants to marry a woman, his first thought is that he must meet with her and have a conversation with her.
When we seek to know the will of God, our first thought should be that we must meet with God and have a conversation with Him. Prayer is a conversation with God. If you do not know how to pray, think of prayer as simply meeting with and having a personal conversation with God.
Jesus responded to the apostles with a prayer that was not as much a prayer as it was an instruction about how to pray. When you are alone, use that prayer as an outline for your conversation with God. You will find yourself applying the second and third steps I have shared with you for knowing the will of God when Jesus instructs you to pray:
"Your kingdom come; Your will be done."

---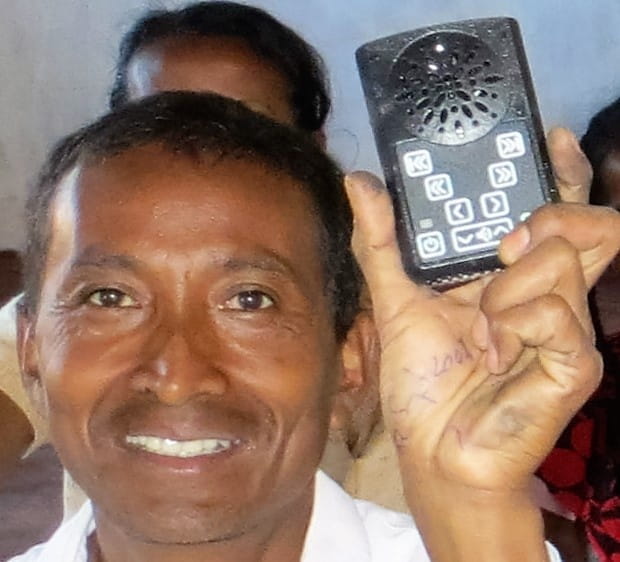 Give MBC to developing nations
Do you love The Mini Bible College by Dick Woodward? We do, too! That's why ICM has translated MBC into more than 40 languages and distributes it for free to church leaders, pastors and small groups all over the world.