Let the Redeemed of the Lord Say So
"Oh, give thanks to the LORD, for He is good! For His mercy endures forever. Let the redeemed of the LORD say so, whom He has redeemed from the hand of the enemy…" - (Psalm 107: 1, 2)
Redemption means to get something back that has been lost. It is similar in meaning to the word "rehabilitation" which essentially means "to invest again with dignity." I have quoted the first words of a marvelous hymn of redemption. A thought that is repeated at the end of each of the five stanzas in this psalm is that those who have been redeemed by the Lord should step up and say so – gratefully giving thanks for the various ways in which they have been redeemed.
Levels or dimensions of redemption are profiled and each description ends with the charge that we thank the Lord for His goodness in redeeming us in this way. God redeems us from our chaos when He finds us.  He then redeems us from our chains when He sets us free from our sins.
This is followed by the way He redeems us from our foolish and sinful choices. He emphasizes our responsibility for bringing on the consequences of our sins.
He then describes the way God redeems us from our complacency by meeting us in our crises from which He redeems us when we are at our wits end and don't know what to do. He agrees with Isaiah that God creates these crises (Isaiah 45:7).
Meditate on all these levels of redemption. Ask God to continuously redeem you in all these ways. As you reflect on each individual dimension of redemption step up and join the redeemed of the Lord in grateful worship. 
And say so…

---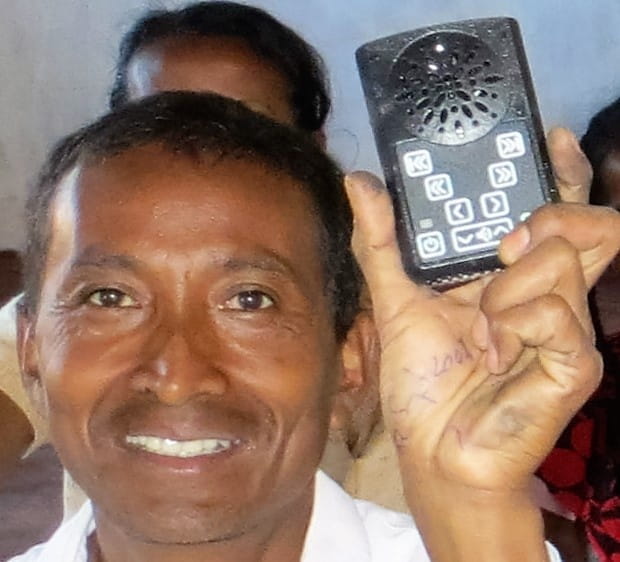 Give MBC to developing nations
Do you love The Mini Bible College by Dick Woodward? We do, too! That's why ICM has translated MBC into more than 40 languages and distributes it for free to church leaders, pastors and small groups all over the world.