The Supreme Value
"I passed on to you what was most important and what had also been passed on to me — that Christ died for our sins, just as the Scriptures said. He was buried, and he was raised from the dead on the third day, as the Scriptures said." - (1 Corinthians 15: 3-4)
I have now shared with you six eternal values that are the hallmark of people who live life in Christ at its deepest level of meaning and then "graduate" into eternal life. There is another value I must share with you because it is the supreme and absolute value, the "door" that must be opened if we are to find all these eternal values. This seventh value is the value we place on the death and resurrection of Jesus Christ. Let me explain.
Suppose I asked you to write your answer to this question: "What is the Gospel?" Imagine that I asked you to accompany your answer with Scripture verse references. How would you answer my question?
As you search the Scriptures, you will discover the seventh eternal value: Easter is far more important than Christmas. When the Apostle John wrote his Gospel, he devoted approximately half his twenty-one chapters to the thirty-three years Jesus lived on earth and half his chapters to just the last week Jesus lived. Of the eighty-nine combined chapters of the four Gospels, four chapters cover the birth and first thirty years Jesus lived, while twenty-seven chapters cover the last week Jesus lived. Why is the last week of the life of Jesus so very important, and why is Easter far more important than Christmas?
Easter is when Jesus died and rose again for our salvation. The cry of the church all over the world on Resurrection Sunday is:
He is risen, indeed.
---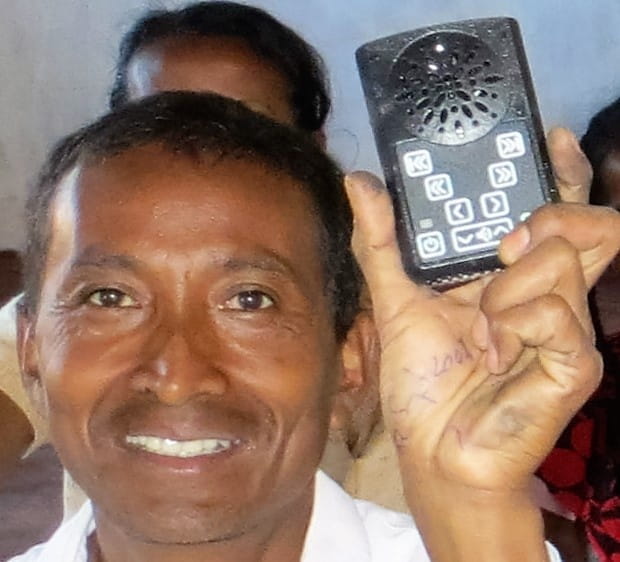 Give MBC to developing nations
Do you love The Mini Bible College by Dick Woodward? We do, too! That's why ICM has translated MBC into more than 40 languages and distributes it for free to church leaders, pastors and small groups all over the world.