Beside Still Waters
"The Lord is my Shepherd … He makes me lie down in green pastures, He leads me beside the still waters." - (Psalm 23:1-2)
David tells us when we have thrown our hands up and offered an unconditional surrender, the Good Shepherd will then lead us "beside still waters." Most people think of peace when they read of still waters; however, the realities of sheep management tell us this relates to the fact that sheep can only drink from waters that are still as glass…
When we confess that the Lord is our Shepherd and we are His sheep, He leads us to a cluster of blessings that are tailor made just for us.
In 1979, after serving as the pastor of a large congregation in a big city for over two decades, I accepted a call of a church with 22 members in a small college town. I have never been more certain of divine guidance than when I made that decision. At the time I was experiencing weird physical symptoms that my doctors thought were caused by the stress of a large church.
After my first year in the small church in the small town, I went to Mayo clinic for a complete work-up. The doctors there diagnosed multiple sclerosis. Because the doctor misread my record, he thought I was still the pastor of a big church in a big city. He counseled me to move to a small church in a small town and learn to find my fulfillment in writing. I was able to say to him, "Doctor, I've already been there for a year!"
I refer to my experience as 'still waters' because the small church gave me the time, and my disability gave me the discipline, to write… which led to an international ministry, now in 31 languages all over the world…
There is a stained glass window at the entrance to my home with a dove hovering over blue water and green pastures. Underneath there is a brass plate with two engraved words: Still Waters. Those two words are not just the name of my home, but the label I write across more than 30 years in this location…
Can you look back over your life and see divine interventions that led to green pastures and still waters?
Dick Woodward, Psalm 23 Sheep Talk
---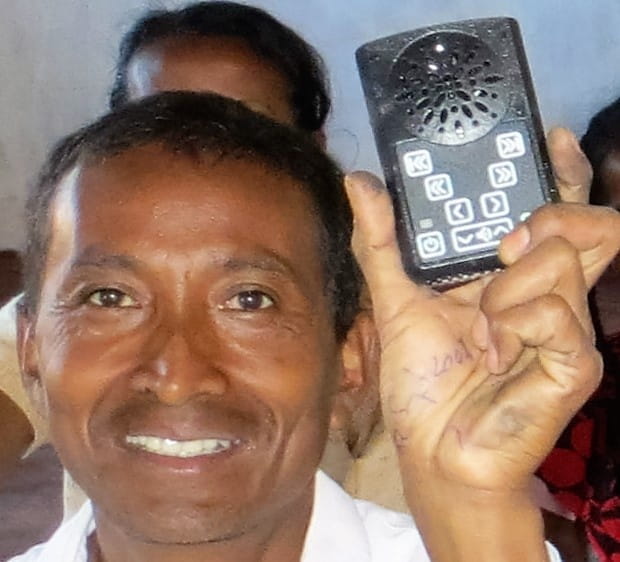 Give MBC to developing nations
Do you love The Mini Bible College by Dick Woodward? We do, too! That's why ICM has translated MBC into more than 40 languages and distributes it for free to church leaders, pastors and small groups all over the world.