Seeking GOD'S Will (vs. our own!)
"…You ask and do not receive, because you ask wrongly…" - (James 4:3)
A consultant told me that much of the time, even though he is paid large fees, his clients do not want his consultation. They simply want him to affirm what they have already decided to do. At the heart of counseling session, a woman once said, "Don't confuse me with Scriptures, Pastor. My mind is made up!" Knowing the will of God is often made difficult by our own wills. It's out of reach because we have our agendas in place when we come to God seeking His will. If our minds are set like concrete before we converse with God regarding His will for our lives, we are not really seeking His will when we pray and open His Word. We are actually asking God to bless our will, our agenda and the way we have decided to go.
James tells us that when we pray, we ask and do not receive because our asking is flawed by our self-willed agendas. To seek and know the will of God we must be completely open to whatever the will of God may be. Our prayer and commitment must be in the spirit of the familiar metaphor, "You are the Sculptor, I am the clay. Mold me and make me according to Your will. I am ready to accept Your will as passively as clay in the hands of a Sculptor."
There are at least two reasons why you must be open and unbiased as you seek to know God's will. One reason we learn from Isaiah: the ways and thoughts of God are as different from our ways and thoughts as the heavens are high above the earth. Another is that we become a totally new creation when we are born again.
It is tragically possible for you to miss the will of God for your life because you do not have the faith to believe that God can make you a new creation in Christ. Your extraordinary potential as a new creation is one reason why you must be completely open and unbiased. Seeking the will of God with your mind already made up could rob you of the will of God for your life… God loves you too much to let you live a life that is only a fragment of the life He has planned for you."
Dick Woodward, from A Prescription for Guidance

---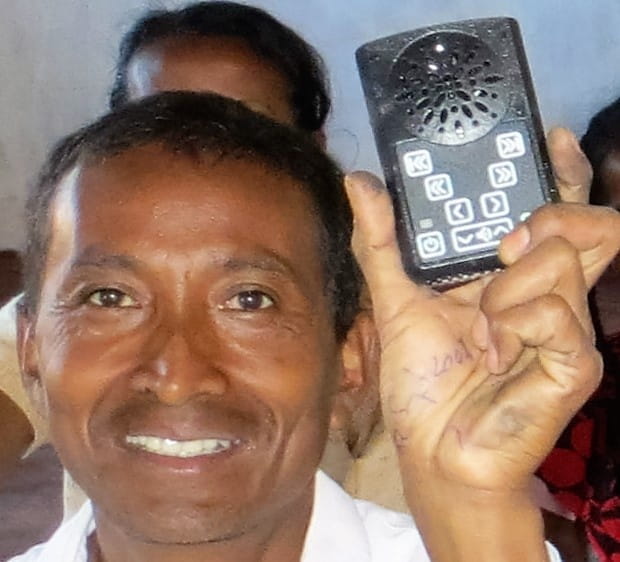 Give MBC to developing nations
Do you love The Mini Bible College by Dick Woodward? We do, too! That's why ICM has translated MBC into more than 40 languages and distributes it for free to church leaders, pastors and small groups all over the world.