Examining our Hearts
"Search me, Oh God, and know my heart. Try me and know my thoughts. See if there is any wicked way in me and lead me in the way everlasting." - (Psalm 139:23-24)
David showed great spiritual wisdom when he prayed this prayer. He asked God to take the lid off his mind and show him the thoughts that should not be there. He then asked God to take the lid off his heart because he wanted to see the motives that should not be in his heart. He prayed this prayer of self-examination because he wanted to walk in the everlasting way. Another way of saying the same thing is that David wanted God to purify his thoughts and motives because he wanted to be the man God created and re-created him to be…
Paul closes his second letter to the Corinthians with a verse that has a cluster of challenges regarding how they are to think of themselves. If you compare several translations of this verse (2 Corinthians 13:5), you will realize that these challenges can be summarized and paraphrased into just three: "EXAMINE yourself, whether you are in the faith; PROVE yourself that you are an authentic disciple of Christ. And KNOW yourself, how that Jesus Christ is in you." …
Paul wrote to the Colossians that God called him to share a spiritual secret with the Church: Christ in our hearts is our only hope of bringing glory to God. (Colossians 1:24-29) In this great passage he writes that sharing this secret is his life's work and is worthy of all his life's energies. "Christ in you the hope of glory." He exhorts us to know by experience that Christ is in us and we are in Christ.
Dick Woodward, from A Prescription for Your Self
---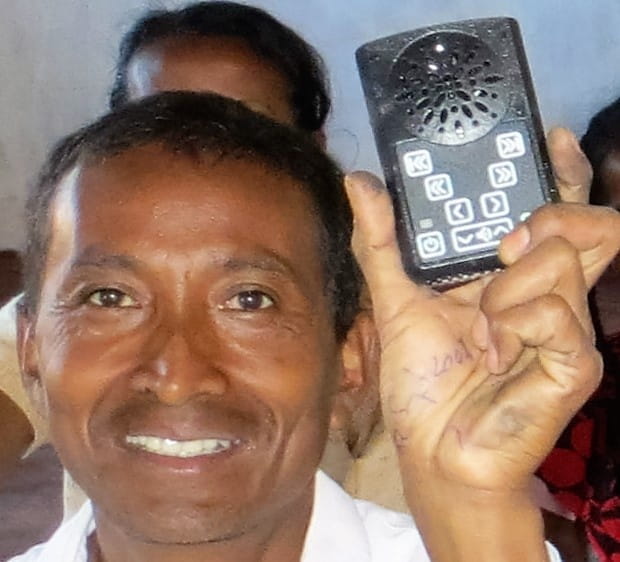 Give MBC to developing nations
Do you love The Mini Bible College by Dick Woodward? We do, too! That's why ICM has translated MBC into more than 40 languages and distributes it for free to church leaders, pastors and small groups all over the world.