Captives Set Free
Psalm 107 (cont'd)
10 "Those who sat in darkness and in the shadow of death,
Bound in affliction and irons…
13 They cried out to the LORD in their trouble,
And He saved them out of their distresses.
14 He brought them out of darkness and the shadow of death,
And broke their chains in pieces."
The second stanza of this great hymn describes redemption from our CHAINS. In this second stanza God broke their chains in pieces. When God became flesh and dwelt among us He could not pass up someone who was not free. This reminds me of a poem:
"A famished bear whose foot was clenched within a murderous trap wrenched about in fright and pain around the tree that held the chain emitting many a hideous howl. His state was noticed by an owl, who, perched above him, fat and free philosophized from out of the tree, 'To what avail this fuss and noise? The thing you need good bear is poise!'"
The person who anonymously wrote this little poem was telling us there are two kinds of people in this world-those who are free and those who are not free. Sadly, those who are free often look down in detached apathy upon those who are not free. From this great Psalm and when God became flesh we learn that God is no "fat owl" as He looks upon those who are not free.
Are you free? If you are free, how do you relate to those who are not free? How do you believe the God Who lives in you wants to relate through you to those who are not free? If you are free should you not step up and say so to the glory of God?
---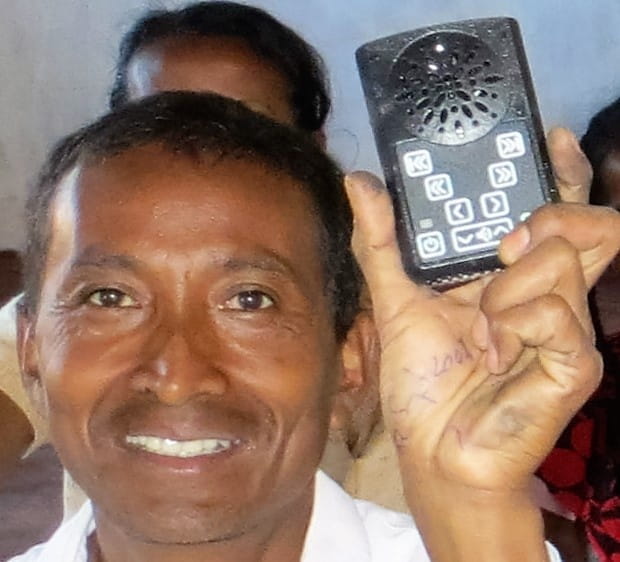 Give MBC to developing nations
Do you love The Mini Bible College by Dick Woodward? We do, too! That's why ICM has translated MBC into more than 40 languages and distributes it for free to church leaders, pastors and small groups all over the world.