A Strength Formula
"When I am weak then I am strong…" - (2 Corinthians 12:10)
In these eight words the Apostle Paul gives us a strength formula. When people are having a serious operation, instead of counting to 10 as the anesthesiologist administers the medicine that knocks them out, I suggest they say these eight words. While most of us are 'control freaks,' after experiencing the full effects of anesthesia we give up all control. But, as believers when we give up all control, we will find underneath the everlasting arms. (Deuteronomy 33:27) This makes us stronger than we have ever been.
Paul, quoting Isaiah, writes the key to spiritual strength is that God gives strength to the weary and power to the weak. One translation reads that God's strength looks good on weak people. The key to spiritual strength is therefore not found in our strength but in our weakness. These eight words are therefore the formula for strength. They will give you great spiritual strength in your time of absolute weakness. Discover with the Apostle Paul that God's strength is made perfect in our weakness, not in trying to make ourselves strong. We find our greatest strength in the Everlasting Arms that are there underneath us.
Prove what Isaiah and Paul teach us. The everlasting arms are there and they give us more strength than we have ever known as healthy active people. The next time you experience weakness on any level of life remember to pray these eight words: "When I am weak then I am strong."
You will soon find yourself saying, "I'm not but He is; I can't, but He can;" and then, "I didn't but He did" when you let God perfect His strength in your weakness.

---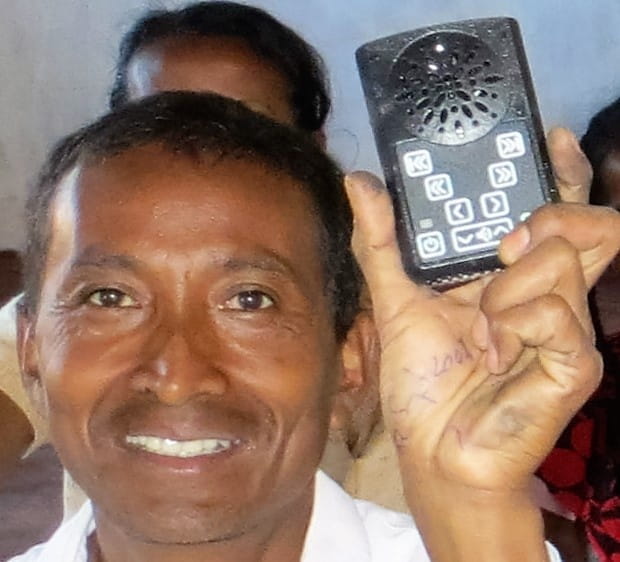 Give MBC to developing nations
Do you love The Mini Bible College by Dick Woodward? We do, too! That's why ICM has translated MBC into more than 40 languages and distributes it for free to church leaders, pastors and small groups all over the world.