A Finished Work
He said, "It is finished!" And bowing His head, He gave up His spirit. (John 19:30)
The Roman Empire used the word "Tetelesti" when they crucified someone, or when a prison sentence had been completed.
Crucifixion was one of the favorite methods of execution by the Romans. They crucified whole villages that did not pay their taxes. Almost any act of what they considered a refusal to obey them could be punished by crucifixion. They left the naked crucified bodies on crosses for weeks until the vultures picked the bodies clean to inspire terror in the lives of those they had conquered.
Jesus was obsessed with the work the Father had given Him to do. He told His apostles that His meat was to do the will of His Father and to finish His work. He said that He must do the works of His Father while it was day because the night was coming when no man could work. When He was about to be arrested and taken to His death by crucifixion, in prayer to His Father He told the Father that He had glorified Him because He had finished the works He was given to do.
When He was convinced that His suffering on the cross was a sufficient sacrifice to forgive the sins of the world, He announced that glorious reality with a loud cry which in English translates "It is finished!" By providential irony for this glorious reality He chose that word "Tetelesti."
By devotional application this means that there are no works we can add to what He finished for us on that cross. Another application would be to ask, "What has begun in our life because of what He finished for us on that cross?"
---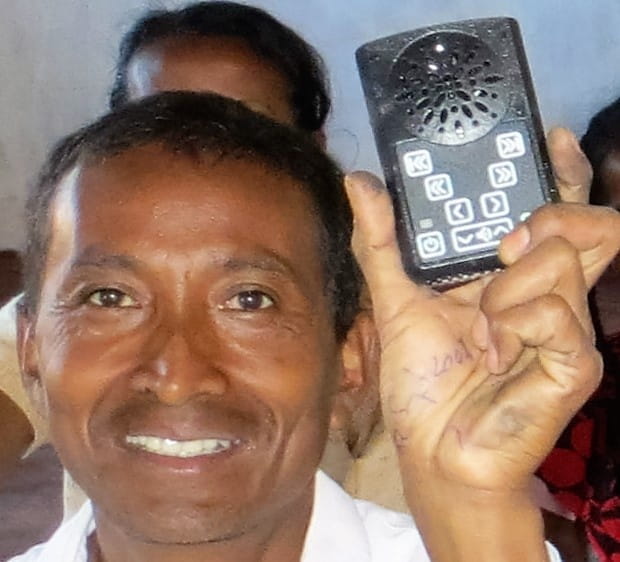 Give MBC to developing nations
Do you love The Mini Bible College by Dick Woodward? We do, too! That's why ICM has translated MBC into more than 40 languages and distributes it for free to church leaders, pastors and small groups all over the world.