A Christmas that Shall Be
 "For if we believe that Jesus died and rose again, even so God will bring with Him those who sleep in Jesus…Then we who are alive and remain shall be caught up together with them in the clouds to meet the Lord in the air. And thus we shall always be with the Lord. Therefore comfort one another with these words." - (1 Thessalonians 4: 14, 17-18)
The essence of the Christmas that was is that God intersected human history when He became a man. There is also a Christmas that shall be when God is going to intersect human history again. He has told us about this future Christmas 318 times in the New Testament where whole books like the one referenced above have this teaching as their primary subject. And it is prophesied many times and by many prophets in the Old Testament.
In their inspired writings, the apostles call it the only hope of the world and the blessed hope of the Church. Hope is the conviction God puts in the hearts of people that something good is going to happen to them. Sociologists, clinical psychologists and psychiatrists who study suicides believe people take their lives when they no longer have this hope.
It's possible to respond to the only hope and the blessed hope like the priest who let unbelief shut his mouth. Like the mother of God we can be so holy we ponder these things and keep them in our heart. Or we can be like the shepherds and tell everybody about the very good news that God is going to do Christmas again!
If you believe in the Christmas that shall be are you willing to give hope to hopeless people? Or has unbelief shut your mouth?
---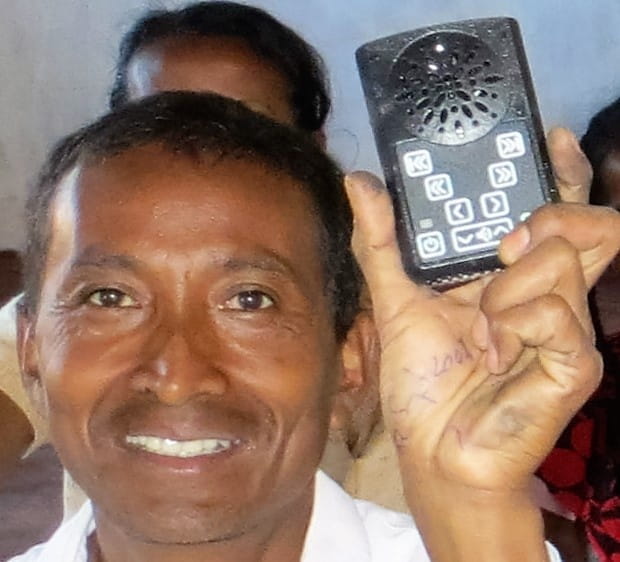 Give MBC to developing nations
Do you love The Mini Bible College by Dick Woodward? We do, too! That's why ICM has translated MBC into more than 40 languages and distributes it for free to church leaders, pastors and small groups all over the world.