A Spiritual Cardiogram
 "The heart is deceitful above all things, and desperately wicked; Who can know it? I, the LORD, search the heart, I test the mind…" (>Jeremiah 17: 9, 10)
When many people come across this familiar passage in the book of Jeremiah they are so shocked with the startling pronouncement that our heart is desperately wicked they often miss his declaration that above all things our heart is deceitful. He then follows that insight with the question "Who can know it?" Jeremiah answers his own question by writing that our heart is so deceitful only God can know it.
In my training for the ministry I studied theology and psychology. I therefore thought I understood what was in the heart of the people who considered me their spiritual shepherd. I got nowhere understanding people until I agreed with this spiritual cardiogram of Jeremiah. I especially found it to be accurate as I attempted to understand my own heart.
All of this provides a backdrop against which we can appreciate the profound wisdom of a prayer of David. To paraphrase and summarize, in the last verses of Psalm 139 David asked God to take the lid off his heart and show him the motives that should not be there. He then asked God to take the lid off his head and show him the thoughts that should not be in his mind. His motivation for these two wise prayer petitions was that he wanted to live his life in alignment with eternal values.
Have you come to the place in your faith journey where you realize you do not understand your own deceitful heart or the heart of those you would like to help? Like David are you looking and directing others to the only One Who knows our heart?

---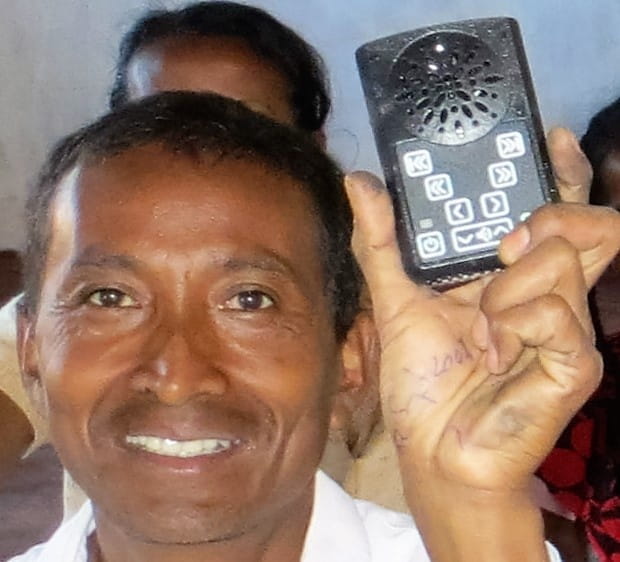 Give MBC to developing nations
Do you love The Mini Bible College by Dick Woodward? We do, too! That's why ICM has translated MBC into more than 40 languages and distributes it for free to church leaders, pastors and small groups all over the world.