January 18, 2019
Your Prison, God's Appointment
By Skip Heitzig
Prison has a way of changing people. People who have been in jail for any length of time will come out a number of different ways, but sometimes it flips a switch in a person and motivates them in a whole new way.
Paul the apostle made some of his greatest contributions while he was in prison. As he wrote in his letter to the Philippians, "The things which happened to me have actually turned out for the furtherance of the gospel" (Philippians 1:12). What things? Being arrested in Jerusalem, spending two years in prison in Caesarea, being placed on a boat and taken to Rome, then being jailed in a Roman prison.
How in the world could those things turn out for the furtherance of the gospel? Picture this: Paul was chained twenty-four hours a day to Roman guards who worked in six-hour shifts. Imagine the impact that would have made on their lives; they were literally a captive audience. No wonder he was saying, "Hey, don't feel sorry for me. Some of these guys are coming to Christ."
Not only that, but "most of the brethren in the Lord," he wrote, "having become confident by my chains, are much more bold to speak the word without fear" (Philippians 1:14). Other believers were being emboldened by Paul's example.

Maybe you're feeling imprisoned or chained to something. It could be your home, your family, a lousy job or career, or a disease or debilitating condition. It could be that you're literally imprisoned; you've made a mess of your life and don't know what to do. Maybe you've been asking yourself, "What could I ever do in this place, in this condition?"

How about seeing it as a divine appointment? God can use you powerfully in your situation to further the gospel. Some of your greatest work could take place now, if you let God into your place of confinement and watch Him work.
Paul certainly didn't plan to be stuck in a Roman prison. Yet while in prison, he led Roman guards to Christ, emboldened other believers, and wrote one of his most personal, winsome, loving, thankful letters. How can you, like Paul, look at your situation through the eyes of the Lord this week?
Copyright © 2019 by Connection Communications. All rights reserved.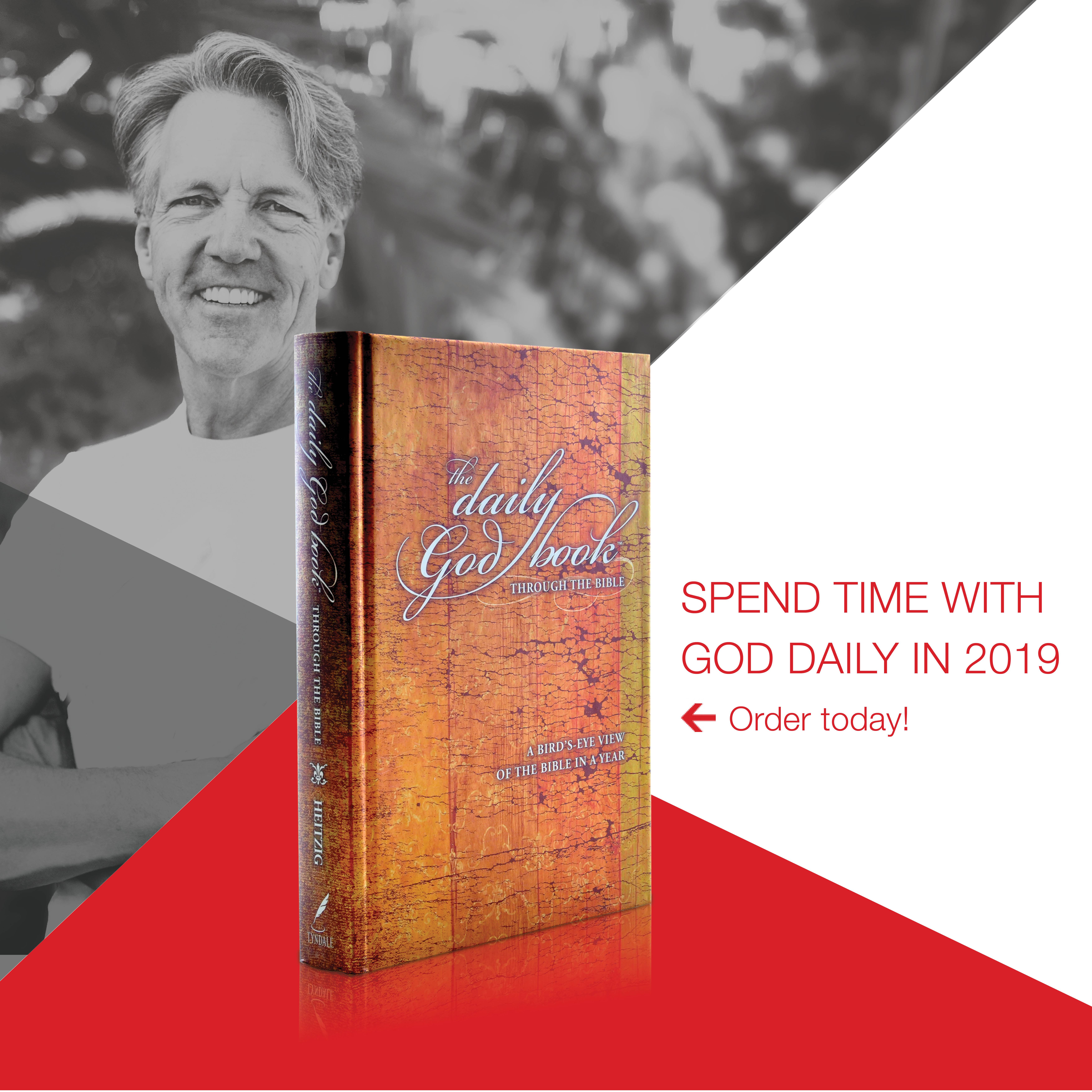 Connect with Skip Heitzig January Resource
Get a fresh start this new year with Skip Heitzig's innovative devotional The Daily God Book. With doable daily Scripture readings and unique insights on key stories and passages from throughout the Bible, you'll get a bird's eye view of the Bible in one year.
For more from Skip Heitzig, visit ConnectionRadio.org, and listen to today's broadcast of The Connection with Skip Heitzig at OnePlace.com.