God will never disappoint us. He loves us and has only one purpose for us: holiness, which in His kingdom equals joy. – Elisabeth Elliot, Discipline: The Glad Surrender
My first few years of life were spent in England at a place called Capernwray Hall. We had livestock and gardens at the Hall, and one day I witnessed big scoops of manure being loaded into a wagon and driven to our garden. To my horror, they put cow poop on my vegetables.
"What are you doing?" I cried.
"Manure helps the garden grow," one of the gardeners replied.
I'm convinced that pain is like manure. Pain stinks, no one wants it on them, but it helps us grow. If we can embrace this truth and recognize it, we'll find ourselves growing in intimacy with the Lord even in the midst of our pain.
Once we've acknowledged that life's painful circumstances aren't God's punishment for our sins, then we can discover the benefits of pain.
If pain trains – and the book of Hebrews tells us that it does – then God is both our Father and our Trainer. He allows a little bit of pain to enter the lives of His kids for the sake of their growth.
God disciplines us for our good, in order that we may share in his holiness. - (Hebrews 12:10)
Holiness here isn't referring to perfection; complete forgiveness is already ours through the sacrifice of Jesus. The holiness referenced here is the holiness of behavior. As we endure adversities, the Holy Spirit will express Himself through our surrender.
Therefore, strengthen your feeble arms and weak knees. "Make level paths for your feet," so that the lame may not be disabled, but rather healed. (Hebrews 12:12-13)
I know pain can make us feel weak and defeated, but we aren't defeated. To see pain as fertilizer is to recognize its value. And to bask in God's ability while we're feeling utterly unable is to live like we believe the promise:
No discipline seems pleasant at the time, but painful. Later on, however, it produces a harvest of righteousness and peace for those who have been trained by it. - (Hebrews 12:11)
Written differently: Revel in the manure because it produces an abundant harvest.
Jesus, most of us prefer pain avoidance whenever possible. But what I've heard from You this week is that pain not only has a purpose, but it can nourish and strengthen souls. May I rest in that promise. Amen.
Listen to Pete, Jill & Stuart Briscoe on the Telling the Truth broadcast at OnePlace.com
SPECIAL OFFER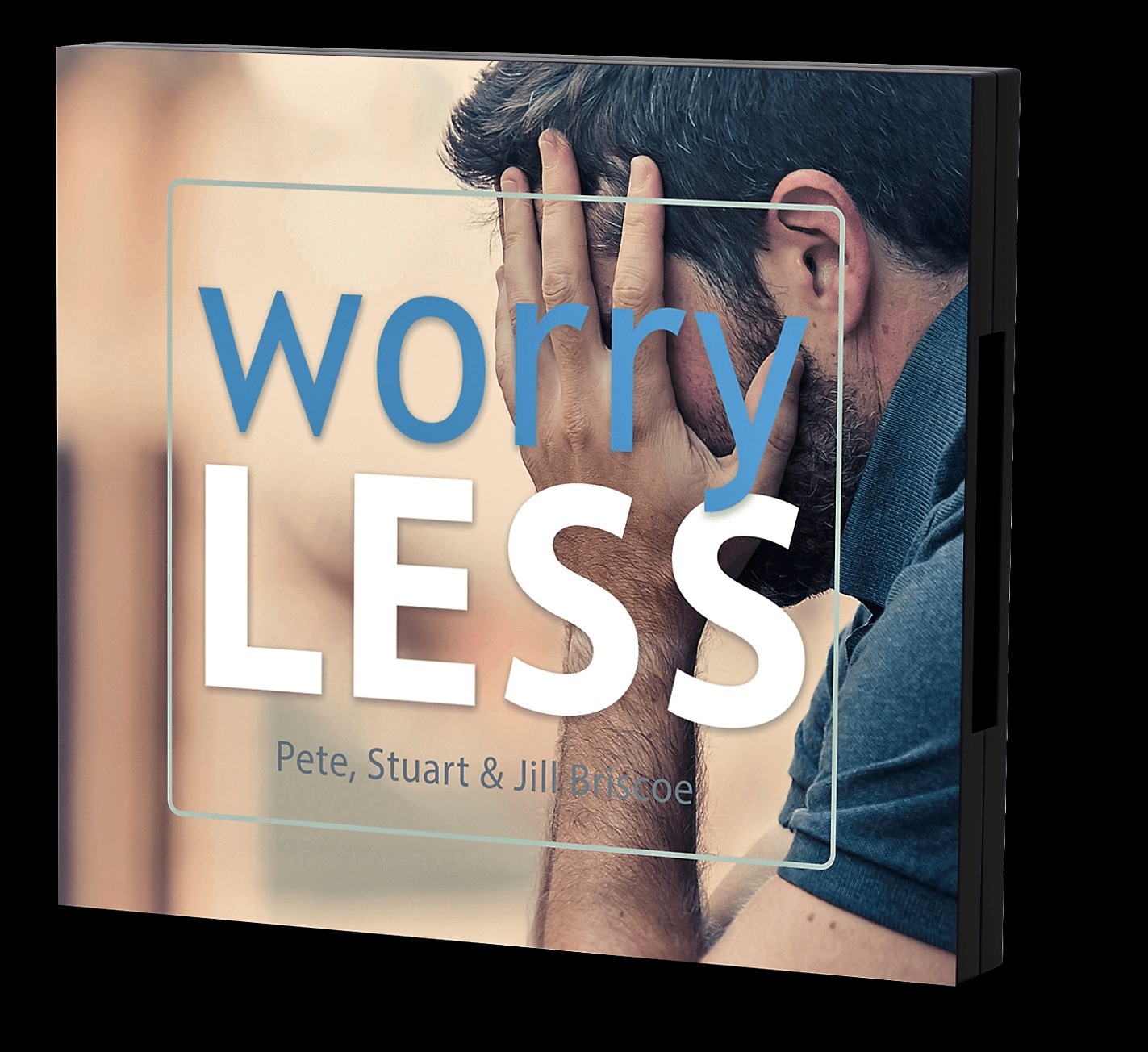 Start worrying less and living more!
Life is full of stressful situations. So it's no wonder that many people struggle with things like anxiety, fear, and worry. Stuart, Jill, and Pete Briscoe want to show you what it takes to start worrying less and living more with their 3-message series, 'Worry-LESS.'