May 5
Living with loss: A child
Pastor Mark Jeske
Of all the types of human loss to have to endure, I think for me losing a child would be the bitterest. My mother-in-law's sister died as a child in her father's arms on Christmas Day. I don't know how the dear man bore his grief.
King David's infant child was seriously ill: "David pleaded with God for the child. He fasted and spent the nights lying in sackcloth on the ground. The elders of his household stood beside him to get him up from the ground, but he refused, and he would not eat any food with them" (2 Samuel 12:16,17). We know all the reasons why death has invaded our world and sometimes claims victims we think are far too young to die. We know about the wages of sin. It still hurts terribly.
David and Bathsheba probably thought about their dead child every day for the rest of their lives. But they had two important gifts from God to sustain them and keep them going: One is that those who die in the Lord will live in the Lord. Our loved ones, including children, are believers through the power of Word and sacrament, and connected to Christ by the power of Christ they are immortal. We will see them again. Second, God gave the grieving parents urgent and important work to do so that their lives wouldn't just grind to a halt, paralyzed by their crushed hearts.
I think the best way to deal with emotional pain is to serve others.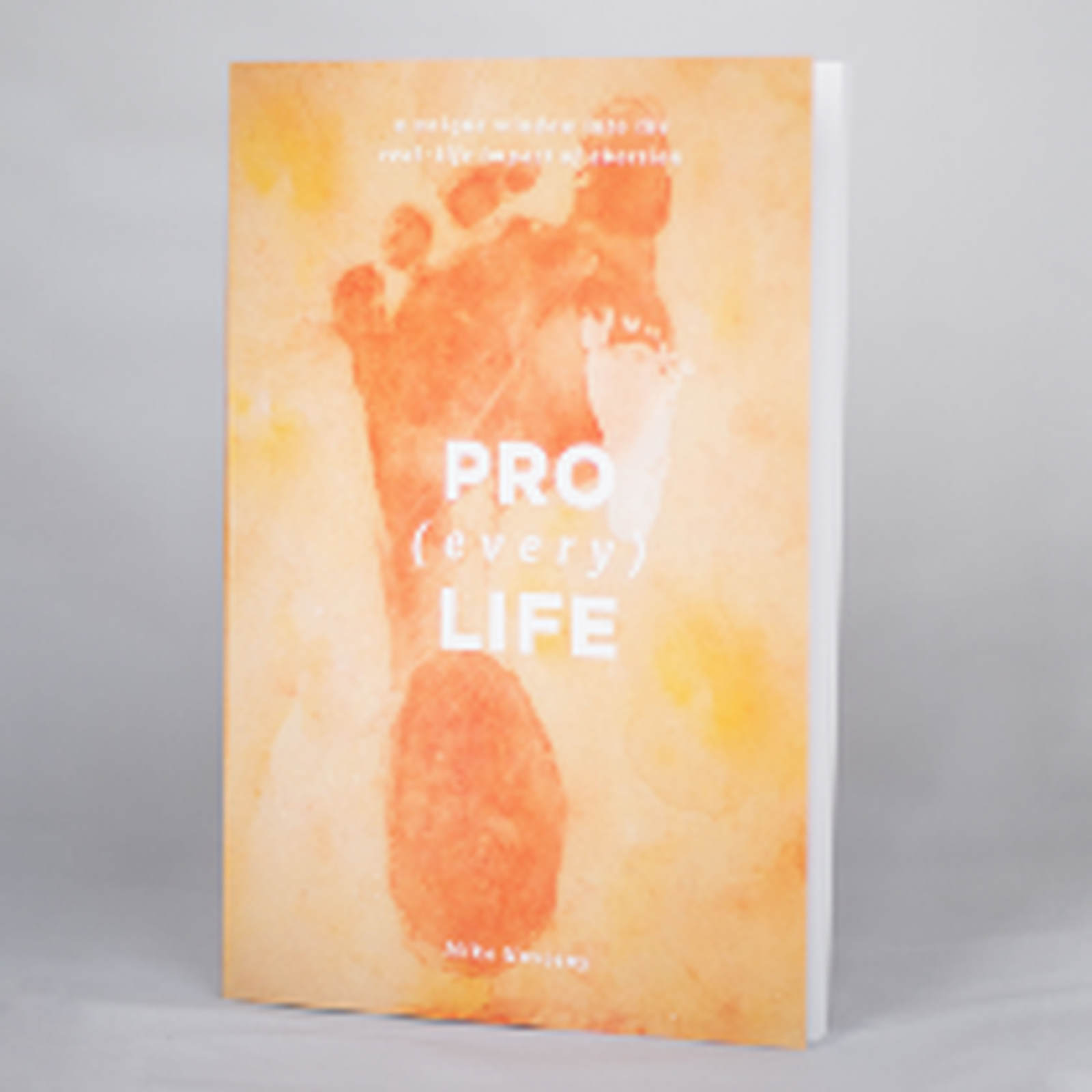 When the healing of the gospel meets the brokenness of abortion
It's time for God's people to breathe life and hope into the issue of abortion—and that means seeing every womb, every woman, and every person involved through God's eyes.
Whether you've experienced an abortion yourself, you know someone who has, or you simply want to understand this topic from God's Word, Pro (Every) Life by Pastor Mike Novotny offers much-needed insight into this complex and sensitive issue.
For more from Time of Grace, visit them at TimeofGrace.org.