Shoe Shining Service
By: Rick Boxx
July 21, 2015
In 2002, soon after starting Integrity Resource Center, we were blessed to have Mark Conklin with Chick-fil-a share about Chick-fil-a's "SERVE" model. In an awkward, but powerful presentation, Mark talked about the importance of servant leadership as he kneeled down and began polishing the shoes of one of our guests.
He not only spoke about humility, he also modeled it while serving in this way.
In John 13 Jesus said, "Now that I, your Lord and Teacher, have washed your feet, you also should wash one another's feet. I have set you an example that you should do as I have done for you."
It may not be shining shoes or washing feet, but in your workplace look for ways to humbly serve others. It will bless you and them!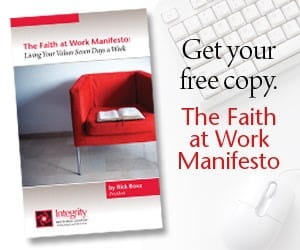 Learn more about Rick Boxx and Integrity Resource Center