Encouraging the Fainthearted
By: Rick Boxx
July 3, 2014
During a commencement address adapted for the Wall Street Journal, Admiral McRaven, a U.S. Special Operations Commander, shared about lessons learned in his Basic Seal Training. One powerful lesson was when he and other Seal prospects were scheduled for 15 hours of "fighting the freezing cold mud, the howling wind and pressure from the instructors to quit."
With eight hours left to swim in cold mud, some men wanted to quit. Hopelessness was settling in, and then…, one brave man began singing. As others joined in, somehow the mud seemed warmer and the wind tamer. They survived the night.
1 Thessalonians 5:14 teaches, "We urge you, brethren, admonish the unruly, encourage the fainthearted, help the weak, be patient with everyone."
McRaven learned that you can change the world by giving others hope.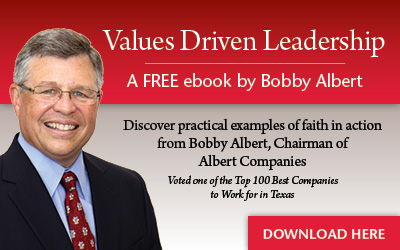 Learn more about Rick Boxx and Integrity Resource Center