Experiencing God's Presence
by Rick Boxx
June 4, 2010
Do you experience the presence of God throughout your day? Meetings and projects consume my days, yet, God wants me to converse with him constantly. For many it sounds crazy. Why do you talk to a God that you can't see?
It doesn't seem so crazy when you consider the benefits. Imagine traveling with a good friend each day, sharing your feelings, asking for advice or listening to profound insights on the direction for your life or business.
Moses told the Israelites in Deuteronomy 4:7, "What other nation is so great as to have their gods near them the way the Lord our God is near us whenever we pray to him?"
If you want the most powerful companion in the world, keep God near you; pray constantly.
For encouragement and resources for your journey of being a godly leader in your workplace, visit www.integritymoments.org.
Contact Rick Boxx at www.integritymoments.org.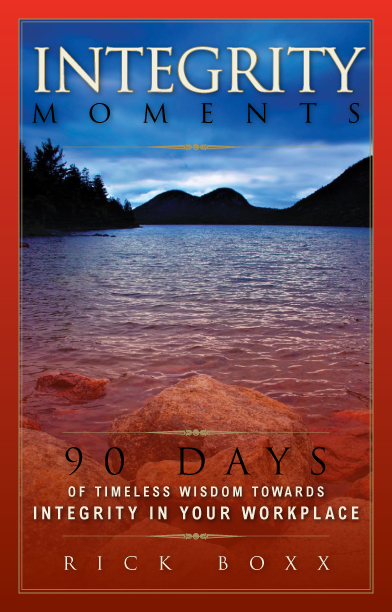 Integrity Moments Devotional
Start your day with Rick Boxx' devotional thoughts for the workplace, complete with biblical insights and thought provoking questions. 90 days of inspiration will lead you on a journey of encouragement as you walk out your work in a manner pleasing to God.
For more biblical teaching and resources from Rick Boxx and the Integrity Resource Center please visit integrityresource.org.