KU's "Candy Store"
by Rick Boxx
June 8, 2010
University of Kansas Basketball is a big deal here in Kansas City so we've been exposed to many articles about a ticket skimming scandal that erupted. According to The Kansas City Star, the investigation has revealed several employees within the athletic department as allegedly involved in using tickets for personal gain.
The newspaper referred to the internal atmosphere as having a "candy store" culture. Everyone seemed to be out for themselves, letting selfish ambition rule.
James 3:16 teaches, "For where you have envy and selfish ambition, there you find disorder and every evil practice."
Although the investigation continues, it seems that selfishness went unchecked in KU's athletic department, resulting in an unhealthy culture. If you see signs of selfishness surfacing in your organization address it sooner, rather than later.
For more resources to help with your workplace journey visit www.integritymoments.org.
Contact Rick Boxx at www.integritymoments.org.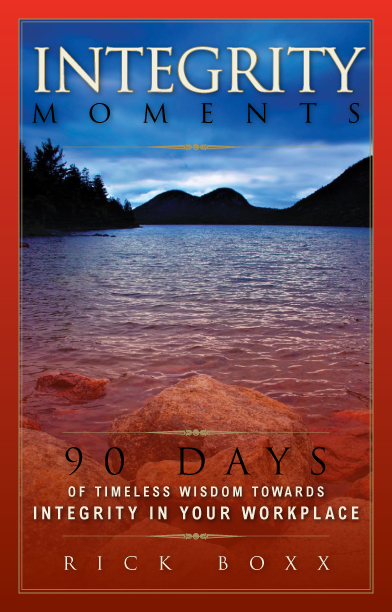 Integrity Moments Devotional
Start your day with Rick Boxx' devotional thoughts for the workplace, complete with biblical insights and thought provoking questions. 90 days of inspiration will lead you on a journey of encouragement as you walk out your work in a manner pleasing to God.
For more biblical teaching and resources from Rick Boxx and the Integrity Resource Center please visit integrityresource.org.