Unlimited Potential
by Rick Boxx
May 27, 2010
Sharon Hadary, an adjunct professor and former researcher, wrote a Wall Street Journal article titled, "What's Holding Back Women Entrepreneurs?" She addressed why women-owned businesses have grown in numbers, yet are significantly below men-owned businesses in size.
Ms. Hadary asserted that a primary cause of the problem is many women's limited view of themselves and their potential. To further substantiate her view she states that research reveals the only significant predictor of business growth is the entrepreneur's goal for growth.
Paul taught in Ephesians 3:20, "Now to him who is able to do immeasurably more than all we ask or imagine, according to his power that is at work within us."
If God has called you into business, don't limit what God may choose to do. You and God have unlimited potential!
For encouragement and resources for your journey of being a godly leader in your workplace, visit www.integritymoments.org.
Contact Rick Boxx at www.integritymoments.org.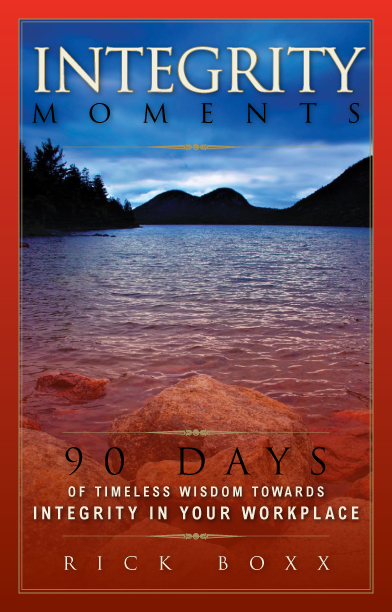 Integrity Moments Devotional
Start your day with Rick Boxx' devotional thoughts for the workplace, complete with biblical insights and thought provoking questions. 90 days of inspiration will lead you on a journey of encouragement as you walk out your work in a manner pleasing to God.
For more biblical teaching and resources from Rick Boxx and the Integrity Resource Center please visit integrityresource.org.