Do Not Withhold Good
By: Rick Boxx
October 31, 2012
Michael owned the majority interest in a small business, while Jim owned the rest. In addition, the company owed Jim monies that had been delinquent for months.
Michael decided to exercise his right to buy Jim's stock, but he received legal counsel to negotiate the stock price before paying the debts. This leverage would help lower the stock price.
Jim demanded that the debts be paid first. As someone asked to mediate this situation, I also thought it wise to negotiate all the money issues together. Then, the Holy Spirit haunted me with Proverbs 3:27.
"Do not withhold good from those who deserve it, when it is in your power to act."
I urged Michael, and he complied, to trust God and pay what he owed, regardless of the result.
Integrity Resource Center can help train your team or consult with your organization on shaping a biblically based culture. Learn more.
Ken Eldred'sThe Integrated Life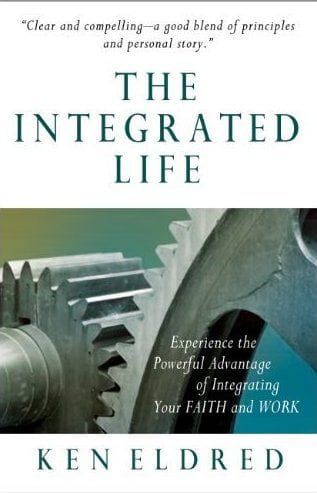 Eldred reveals how to find a deep integration between our work and faith such that all areas of our lives further God's kingdom, glorify him, and fulfill our life mission. Click here to purchase.
"How well are you modeling Faith, Integrity, Relationships, and Excellence in your work? Find out by taking Integrity Resource Center's free FIRE Assessment!"
Contact Rick Boxx at www.integritymoments.org, and to learn more about Integrity Resource Center go to integrityresource.org.