Detour
By: Rick Boxx
September 27, 2012
It was late afternoon and Matt was running late to a scheduled appointment when he saw a mother struggling with a flat tire. As he drove past, he reminded himself of all the reasons he couldn't afford to stop and assist the stranded motorist.
But the Lord convicted Matt to put his business on hold and help someone in need. In Luke 10 Jesus told the Good Samaritan story and said, "But a Samaritan, as he traveled, came where the man was; and when he saw him, he took pity on him."
Jesus' profound question was "Who are our neighbors?" Regardless of who they are in our life, when we love our neighbors in our businesses and personal lives, we can experience a fulfillment that's never obtained by serving only ourselves.
Today's "Integrity Moment" was adapted with permission from the writings of Matt Cline.
Integrity Resource Center can help train your team or consult with your organization on shaping a biblically based culture. Learn more.
Rick Boxx's How to Prosper in Business without Sacrificing Integrity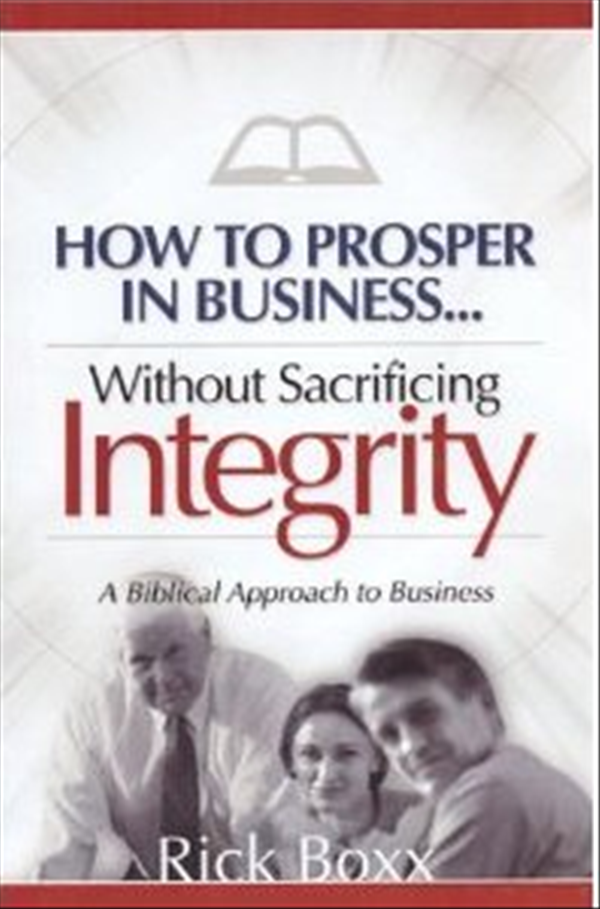 To survive long term, businesses must be profitable. You can accomplish this objective with integrity, or you can do it by whatever means you feel justifies the end, such as fraud, deceit, and ruthless business practices. Click here to purchase.
"How well are you modeling Faith, Integrity, Relationships, and Excellence in your work? Find out by taking Integrity Resource Center's free FIRE Assessment!"
Contact Rick Boxx at www.integritymoments.org, and to learn more about Integrity Resource Center go to integrityresource.org.