Their line has gone out through all the earth, and their words to the end of the world. (Psalm 19:4)
An old man walking along the seashore noticed a thousand starfish stranded on the beach. He tried to throw them back in the sea, one at a time. A young man saw this and said, "Old man, you can't make a dent in the thousands of starfish. What you're doing doesn't mean a thing." But the old man held up one of the starfish and exclaimed, "It means everything to this one!" We are often worried about the salvation of every person in the world, but if we just reach one person, it will mean everything to him or her. 
---
Living in the In-Between Times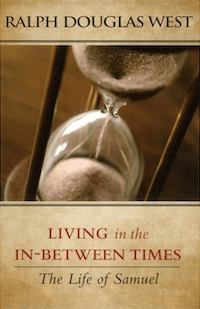 As people following Christ, we all experience stop and go, arrival and departure, life and death. We know about living in between pivotal moments. It's easy to believe that God is not at work in the ordinary. But He is! Through my book Living in the In-Between Times, you'll discover how God speaks to you, how you can respond, and the significance of decisive commitment to the will of God.