. . . You understand my thought afar off. (Psalm 139:2)
More than the visible observed activity of our lives is the startling word that He is one who knows our thoughts from a distance. The very word in the Old Testament means that our goals and agendas that we've successfully hidden from the probing human gaze are an open book to Him. David reflects on the One who not only knows our visible activities but also knows our hidden thoughts. How many of us can really say that we understand or know the nature of our own thoughts? Yet we are told that He knows our thoughts from afar off.
---
Be challenged by Romans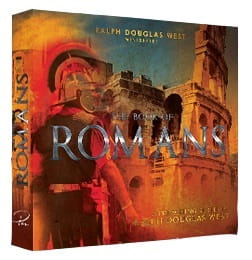 Romans doesn't let us sit still. In Romans, Paul talks about the obligation we are under to spread the truth of the Gospel and to engage with the culture around us. He talks about the journey we must make after we accept the God's gift of salvation. We are called to leave our comfortable and easy corners and spread the message of Christ's sacrifice to everyone around us, because we have been freely justified!