If You Continue
"Then Jesus said to those Jews who believed Him, 'If you continue in My word, you are My disciples indeed.'" - (John 8: 31 KJV)
One of the most important words in the New Testament is the word "continue." From the horrible Mamertine prison in Rome Paul dictated his last words to Timothy, his beloved son in the faith. He fervently exhorted Timothy to continue in the things he had learned.
International Cooperating Ministries has built more than 4,000 churches in 65 countries. One of the greatest challenges we face is attrition. This is both in individuals who profess faith in Christ and churches that are started by professing believers. We have found that churches are 91% more likely to continue and build daughter churches it they get into our four year curriculum of Bible study we call "The Mini Bible College."
Our Lord was intensely realistic. He knew all about the hard reality of attrition. In His Parable of the Sower He taught that nothing happens 75% of the time the Word of God is proclaimed or taught. That's why when people professed to believe in Him, His challenge to them was tocontinue in His Word and be His disciples indeed.
His Great Commission to His disciples was to make disciples (Matthew 28: 18-20). There were three participles in that commission: going, baptizingand teaching. But there was only one commanding imperative: to make disciples.
Apply this word "continue" to your own personal commitment to follow Jesus and remember this concept when you share the Gospel with others. It is critically important that we, and they, not only profess to believe but make the commitment to continue and become disciples indeed of our glorious and victorious Lord and Savior Jesus Christ.

---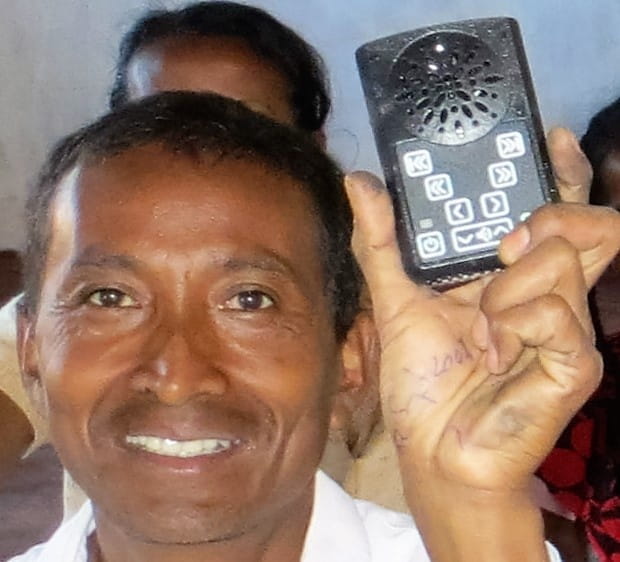 Give MBC to developing nations
Do you love The Mini Bible College by Dick Woodward? We do, too! That's why ICM has translated MBC into more than 40 languages and distributes it for free to church leaders, pastors and small groups all over the world.