Focus on God
 "Oh, the depth of the riches both of the wisdom and knowledge of God! How unsearchable are His judgments and His ways past finding out! 'For who has known the mind of the Lord? Or who has become His counselor? Or who has first given to Him and it shall be repaid to him?' For of Him and through Him and to Him are all things, to Him be glory forever. Amen." - (>Romans 11: 33-36)
The letter of the Apostle Paul to the Roman believers is considered by scholars to be his theological masterpiece. He begins the most comprehensive presentation of salvation in the Bible at the seventeenth verse of the First Chapter and he concludes with the verses quoted above at the end of the Eleventh Chapter with an inspired focus on God.
This benediction begins with an exclamation regarding the knowledge and wisdom of God. How much does God know? Wisdom is the application of knowledge. What we do about what we know is vitally important especially when it comes to our knowledge and understanding of the Scriptures. What is the measure of the wisdom of God? By the unsearchable judgments of God Paul means the decisions of God. Does anyone know the mind of God? (Isaiah 55: 8-10; Proverbs 20: 24) Is God under obligation to repay anyone?
He concludes this benediction by telling us that God is the Source of all things, He is the Power behind all things and His Glory is the purpose for all things. By all things he means all the things of which he has written in this letter.
As he moves into Chapter Twelve He follows this benediction with the exhortation that it is our reasonable worship to offer God the unconditional surrender He deserves.
---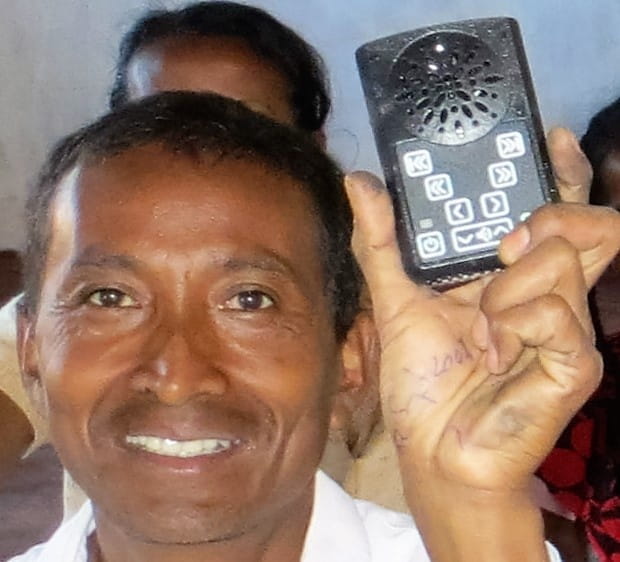 Give MBC to developing nations
Do you love The Mini Bible College by Dick Woodward? We do, too! That's why ICM has translated MBC into more than 40 languages and distributes it for free to church leaders, pastors and small groups all over the world.