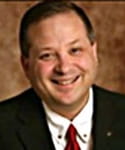 It's been a steady drumbeat, since Sandra Day O'Connor announced her resignation. The President's opponents, eager to seize the day for political gain, have clamored for a nominee that would "bring our nation together." A nice, greeting card-style sentiment for sure, but it's an ill-advised criterium for choosing a Supreme Court justice. 
The country's highest judicial bench does not exist to provide salve for the wounds we suffer in our partisan political battles. Ultimate judgment rarely "feels good," or provides healing and closure for both, or either, of the parties involved. That's why Constitutional interpretation is not a job for those concerned with "fairness;" rather, it is a solemn, lifelong responsibility for the wisest human beings we can identify to fulfill such an obligation.
And--with apologies to this post-modern generation--wisdom is not generally a function of higher education. It is gleaned from a lifetime of experience, and is informed by an objective and foreign standard of right and wrong. President Bush is forwarding, for congressional evaluation, several qualified men and women of good character, experience, and wisdom, as evidenced by their lower court rulings. May those three traits be the only "litmus test" deemed necessary for in the process of selecting the next justice for the US Supreme Court.
Have something to say about this article? Leave your comment via Facebook below!
About Mark Daniels
Mark Daniels is a broadcasting veteran of more than 30 years, and currently serves as the Programming and Marketing Manager of WFIL/WNTP in Philadelphia. His daily talk show and On the Mark commentaries have consistently won top honors from the PA Association of Broadcasters, as well as past awards from the Philadelphia Press Association, Excellence in Media, and others. Daniels serves as host of the nationally-syndicated Christian ministry program, The Bible Study Hour with Dr. James Montgomery Boice. He is a church elder and Bible conference president. Mark Daniels can be heard weekdays at 4pm ET on www.wfil.com, and The Mark Daniels Show can be seen weekly on WBPH-TV 60 (WBPH.org).
Example: "Gen 1:1" "John 3" "Moses" "trust"
Advanced Search
advertise with us
Recently on Crosswalk Blogs