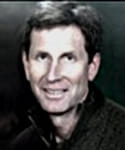 For many years evolutionary scientists thought that humans (homo sapiens) were direct descendants of the Neanderthal. Then it was discovered that humans and their sub-human ancestors were co-existent--meaning that both came from an earlier, common ancestor, homo erectus which, itself, was thought to descend from homo habilis.
Now research by Meave Leakey (of the famous paleontology clan) indicates that homo erectus and homo habilis were also co-existent. That leaves the identity of our primordial ancestor unknown while pushing back his arrival by about half a million years.
But as the goalposts of evolution keep moving back, don't expect evolutionary scientists to "find" that all of these examples were coterminous (giving credence to the theistic narrative). No siree, if you follow what Leakey's co-researcher, Susan Anton, had to say: "This is not questioning the idea at all of evolution; it is refining some of the specific points."
Ms. Anton goes on to explain: "This is a great example of what science does and religion doesn't do. It's a continuous self-testing process." (Except, you can be sure, "questioning the idea at all of evolution.")
What are your thoughts about this recent find? Post them here.
Have something to say about this article? Leave your comment via Facebook below!
About Regis Nicoll
Regis Nicoll is a Centurion of The Chuck Colson Center for Christian Worldview. After a 30-year career as a nuclear specialist, Regis became a freelance writer who writes on current cultural issues from a Christian perspective. His work regularly appears on BreakPoint online and SALVO magazine among other places. Regis also teaches and speaks on a variety of worldview topics, covering everything from Sharing the Gospel in a Postmodern Generation to String Theory. As a men's ministry leader in his community, Regis also conducts seminars for the spiritual development of men.
Example: "Gen 1:1" "John 3" "Moses" "trust"
Advanced Search
advertise with us
Recently on Crosswalk Blogs