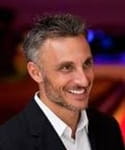 Given the trying times all of us are having to endure in one way or another, I found Susan Fiske's excellent article in the Fall 2009 edition of byFaith (the official magazine of the PCA) entitled Be Anxious for Nothing-Now? especially relevant-and deeply helpful.
In it she writes, "It is in prying open our hands from our abilities, accomplishments, and possessions that we can discover the true promise of God: Himself. [Paul] Tripp says, 'The hardest thing to hold onto, but the most beautiful when we get it, is that what God promises to us in times of suffering is not first relief of the suffering. His promise is to give us Himself.'"
She then, very helpfully, outlines Paul Tripp's six action steps for anxiety (these are golden):
Remind Yourself That God Is In Control: When you convince yourself that your world is out of control, you are on the verge of paralysis. Watch your self-talk. Are you saying to yourself: "God is in control of this circumstance, He is my Father, and He is ruling this for my benefit"?
Accept Confusion: Believing in God's sovereignty doesn't mean life will make sense. Believing in God's sovereignty is needed because life doesn't make sense. Your rest is not in figuring out your circumstances-your rest is in the God behind the circumstances.
Don't Allow Emotions To Rule: As much as the emotions you experience will be right, good, and appropriate, don't let them set the agenda. There is a temptation to do that, but allowing yourself to be pulled away by the emotions of the moment could cause you to regret your decisions later.
Distinguish Needs From Wants: Be very careful what you put in your catalog of "need." The minute you tell yourself something is a need, you're saying it is essential for life. Then you are going to determine that you can't live without it. It's easy to attach yourself and your sense of security to the gift rather than to the Giver.
Know Your Job Description: God promises to provide. Your job is to live the way God has called you to live. Instead of giving way to discouragement, look for ways you can contribute to God's people at the moment.
Run To God, Not Away From Him: God's promise to us is not first the relief of the suffering-His promise is to give us Himself. He will never turn a deaf ear to the natural cries of a person of faith when life doesn't make sense. God hears and answers and works and comforts.
Have something to say about this article? Leave your comment via Facebook below!
About Tullian Tchividjian
William Graham Tullian Tchividjian (pronounced cha-vi-jin) is the Senior Pastor of Coral Ridge Presbyterian Church in Ft. Lauderdale, Florida. A Florida native, Tullian is also the grandson of Billy and Ruth Graham, a visiting professor of theology at Reformed Theological Seminary, and a contributing editor to Leadership Journal. A graduate of Columbia International University (philosophy) and Reformed Theological Seminary in Orlando (M.Div.), Tullian has authored a number of books including Jesus + Nothing = Everything (Crossway). He travels extensively, speaking at conferences throughout the U.S., and his sermons are broadcast daily on the radio program LIBERATE. As a respected pastor, author, and speaker, Tullian is singularly and passionately devoted to seeing people set free by the radical, amazing power of God's grace. When he is not reading, studying, preaching, or writing, Tullian enjoys being with people and relaxing with his wife, Kim, and their three children—Gabe, Nate, and Genna. He loves the beach, loves to exercise, and when he has time, he loves to surf.
Example: "Gen 1:1" "John 3" "Moses" "trust"
Advanced Search
advertise with us
Recently by Tullian Tchividjian
Recently on Crosswalk Blogs