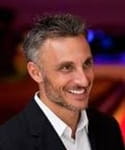 In a post back in October I mentioned that last year the media guys at Coral Ridge dragged me kicking and screaming into twitter world. I had no interest whatsoever in adding one more thing to my life. But since that time, I've come to love it. I've even been called a twitter-holic. I jokingly tell people that I've finally found my calling-that God has hardwired me for 140 characters.
In all seriousness, it's been a huge blessing for me. I love words. I love turns of phrases. I think in sentences. I also love the gospel-and I can't stop thinking about it. The gospel is the only thing I want to communicate. And I want to help Christians think out the deep implications of the gospel and revel in the rich resources of the gospel everyday and in every way.
As a preacher, therefore, I'm constantly trying to come up with different, concise, memorable ways to share God's good news and Twitter challenges me to do this. It's also a great tool for me personally as I've come to use it as a way to catalog my gospel thoughts and quotes. It's become a way for me to "journal" what God's teaching me about the gospel.
So, from time to time I will gather together a handful of my "gospel tweets" and post them here. I hope the truths in these sentences help you the way that they've helped me.
God's intention for the gospel is that it not only grow wider in the world but that it also grow deeper in Christians.
When you trust in Jesus, your identity and worth is no longer based on what you can accomplish but on what Jesus accomplished for you.
I preach the gospel with life or death passion, not because I believe the gospel fully but because I don't believe the gospel fully!
One reason we fail in OUR doing is because we fail to grasp at a deep, heart level what JESUS has already done.
One reason we give up in our efforts to obey is because we obsess more over our performance for Jesus than we do Jesus' performance for us.
The tent of God's grace has plenty of room for our mistakes.
The gospel frees us from the slavery of becoming preoccupied with our goodness.
The gospel frees us to GIVE UP our place for others, not GUARD IN our place from others because our security is in Christ, not our place.
God's grace toward us is not a lessening of his demands. Grace is experienced when we realize these demands have already been met in Jesus.
The gospel is meant to bring us to the end of ourselves so that we finally place our meaning, purpose, and sense of well-being in Jesus.
Because Christians find our emotional security in Christ's achievement for us, we can admit our wrongs and weaknesses and not feel deflated.
My struggle isn't believing my performance can EARN God's favor; my struggle is believing my performance can KEEP God's favor.
Legalism says God will love us if we change. The gospel says God will change us because He loves us.
Only the gospel can cause you to rejoice and be glad in your expendability: because Jesus was someone, your FREE to be no one.
God's love for me and approval of me does not get bigger when I obey or smaller when I disobey. This makes me want to obey him more, not less!
Fall in love with Jesus' work for you and you'll grow. Fall in love with your work for Jesus and you'll shrink.
Those who end up obeying more are those who increasingly realize that their standing with God is not based on their obedience, but Christ's.
If you're overly concerned with what others think then your living in the prison of human approval. Only the gospel can set you free!
Legalism says, "Pursue holiness to make God happy with you." The gospel says, "Pursue holiness because God is happy with you." HUGE DIFFERENCE!
What motivates our obedience determines whether or not it is a sacrifice of praise. Obedience to God's commands prompted by fear or guilt is not true obedience.
The pursuit of holiness must be anchored in, and motivated by, the grace of God; otherwise it is doomed to failure.
Our spiritual lives become unimpressive and laborious when we spend our time and energy trying to spiritually impress God.
We only start "doing better" as we increasingly focus on what Jesus has already done, not on what we must do.
When we transfer trust from our success to Christ's success, we experience the abundant freedoms that come from not having to measure up.
Have something to say about this article? Leave your comment via Facebook below!
About Tullian Tchividjian
William Graham Tullian Tchividjian (pronounced cha-vi-jin) is the Senior Pastor of Coral Ridge Presbyterian Church in Ft. Lauderdale, Florida. A Florida native, Tullian is also the grandson of Billy and Ruth Graham, a visiting professor of theology at Reformed Theological Seminary, and a contributing editor to Leadership Journal. A graduate of Columbia International University (philosophy) and Reformed Theological Seminary in Orlando (M.Div.), Tullian has authored a number of books including Jesus + Nothing = Everything (Crossway). He travels extensively, speaking at conferences throughout the U.S., and his sermons are broadcast daily on the radio program LIBERATE. As a respected pastor, author, and speaker, Tullian is singularly and passionately devoted to seeing people set free by the radical, amazing power of God's grace. When he is not reading, studying, preaching, or writing, Tullian enjoys being with people and relaxing with his wife, Kim, and their three children—Gabe, Nate, and Genna. He loves the beach, loves to exercise, and when he has time, he loves to surf.
Example: "Gen 1:1" "John 3" "Moses" "trust"
Advanced Search
advertise with us
Recently by Tullian Tchividjian
Recently on Crosswalk Blogs