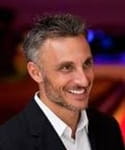 One of the most important discoveries of my life has been that the gospel is not just for non-Christians; it's for Christians too. I used to think the gospel was simply what non-Christians must believe in to be saved, while afterward we advance to deeper theological waters. But what I've come to understand is that once God saves us he doesn't then move us beyond the gospel. Rather he moves us deeper into the gospel. The gospel, in other words, is every bit as important for growing as a Christian as it is for becoming a Christian in the first place. The gospel is the fuel that makes Christians go.
In Colossians 1:6 the Apostle Paul writes that the Gospel is the instrument of all continual growth and spiritual progress after we are converted. He writes, "All over the world this gospel is bearing fruit and growing, just as it has been doing among you since the day you heard it and understood God's grace in all its truth." (Col. 1:6).
Years ago I found great help from Tim Keller's comments on this passage. I hope you do too. Keller writes:
Paul is showing that we never "get beyond the gospel" in our Christian life to something more "advanced". The gospel is not the first "step" in a "stairway" of truths, rather, it is more like the "hub" in a "wheel" of truth. The gospel is not just the A-B-C's but the A to Z of Christianity. The gospel is not just the minimum required doctrine necessary to enter the kingdom, but the way we make all progress in the kingdom.
We are not justified by the gospel and then sanctified by obedience, but the gospel is the way we grow (Gal.3:1-3) and are renewed (Col.1:6). It is the solution to each problem, the key to each closed door, the power through every barrier (Rom.1:16-17).
It is very common in the church to think as follows. "The gospel is for non-Christians. One needs it to be saved. But once saved, you grow through hard work and obedience." But Col.1:6 shows that this is a mistake. Both confession and "hard work" that is not arising from and "in line" with the gospel will not sanctify you-it will strangle you. All our problems come from a failure to apply the gospel. Thus when Paul left the Ephesians he committed them "to the word of his grace, which can build you up" (Acts 20:32). The main problem, then, in the Christian life is that we have not thought out the deep implications of the gospel, we have not "used" the gospel in and on all parts of our life.
Richard Lovelace says that most people's problems are just a failure to be oriented to the gospel-a failure to grasp and believe it through and through. Luther says, "The truth of the Gospel is the principle article of all Christian doctrine….Most necessary is it that we know this article well, teach it to others, and beat it into their heads continually." (on Gal.2:14f) Paul says that the gospel only does its renewing work in us as we understand it in all its truth. All of us, to some degree live around the truth of the gospel but do not "get" it. So the key to continual and deeper spiritual renewal and revival is the continual re-discovery of the gospel. A stage of renewal is always the discovery of a new implication or application of the gospel-seeing more of its truth. This is true for either an individual or a church.
Have something to say about this article? Leave your comment via Facebook below!
About Tullian Tchividjian
William Graham Tullian Tchividjian (pronounced cha-vi-jin) is the Senior Pastor of Coral Ridge Presbyterian Church in Ft. Lauderdale, Florida. A Florida native, Tullian is also the grandson of Billy and Ruth Graham, a visiting professor of theology at Reformed Theological Seminary, and a contributing editor to Leadership Journal. A graduate of Columbia International University (philosophy) and Reformed Theological Seminary in Orlando (M.Div.), Tullian has authored a number of books including Jesus + Nothing = Everything (Crossway). He travels extensively, speaking at conferences throughout the U.S., and his sermons are broadcast daily on the radio program LIBERATE. As a respected pastor, author, and speaker, Tullian is singularly and passionately devoted to seeing people set free by the radical, amazing power of God's grace. When he is not reading, studying, preaching, or writing, Tullian enjoys being with people and relaxing with his wife, Kim, and their three children—Gabe, Nate, and Genna. He loves the beach, loves to exercise, and when he has time, he loves to surf.
Example: "Gen 1:1" "John 3" "Moses" "trust"
Advanced Search
advertise with us
Recently by Tullian Tchividjian
Recently on Crosswalk Blogs