If you speak Spanish, you can buy a Christmas tree at Lowes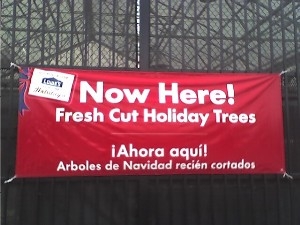 Apparently Lowes doesn't mind offending Spanish speaking non-Christians. You get a Christmas tree if you speak Spanish and a Holiday tree if you speak English. I wonder if you need a Holiday lights to go on it or maybe Holiday ornaments too.

Thanks indirectly to Tammy Bruce for the pic and directly to Errol Phillips for sending it to me.

Feliz Navidad, amigos.