One of the reasons I enjoyed seeing Hoodwinked Too! Hood vs. Evil in 3D in a recent screening was being hoodwinked myself once the villain behind the villain (aha!) was revealed. "You've been hoodwinked!" Indeed.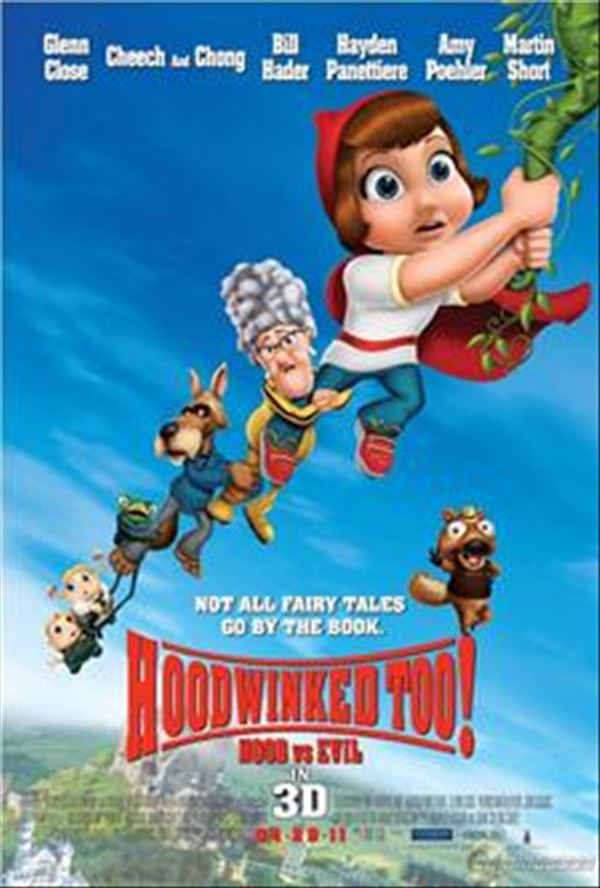 It was one of many clever moments in the sequel to 2006's Hoodwinked, a retelling of the Little Red Riding Hood fairy tale, that is thankfully multi-layered in its entertainment value—meaning kids will get the jokes intended for them and dads and moms will also get theirs (and not be bored).
I spoke with Director Mike Disa recently about the latest in this film franchise (opening wide in theaters on April 29, 2011), how he got involved and what else could possibly make Hoodwinked Too! Hood vs. Evil something worth both a ticket and your time.
He's got his reasons. Ten actually.
Find out what Mike had to say about Hoodwinked Too! Hood vs. Evil in Top 10 Reasons to See Hoodwinked Too!.


---