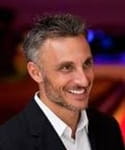 The gospel liberates us to be okay with not being okay. We know we're not okay—though we try very hard to convince ourselves and other people that we're basically fine. But the gospel tells us, "Relax, it is finished. The pressure's off."
Because of the gospel, we have nothing to prove or protect. We can stop pretending. We can take off our masks and be real. The gospel frees us from trying to impress people, appease people, measure up for people, or prove ourselves to people. The gospel frees us from the burden of trying to control what other people think about us. It frees us from the miserable, unquenchable pursuit to make something of ourselves by using others.
The gospel frees us from what one writer calls "the law of capability"—the law, he says, "that judges us wanting if we are not capable, if we cannot handle it all, if we are not competent to balance our diverse commitments without a slip." The gospel grants us the strength to admit we're weak and needy and restless—knowing that Christ's finished work has proven to be all the strength and fulfillment and peace we could ever want, and more. Since Jesus is our strength, our weaknesses don't threaten our sense of worth and value. Now we're free to admit our wrongs and weaknesses without feeling as if our flesh is being ripped off our bones.
The gospel frees us from the urge to self-gain, to push ourselves forward for our own purposes and agenda and self-esteem. When you understand that your significance, security, and identity are all anchored in Christ, you don't have to win—you're free to lose. And nothing in this broken world can beat a person who isn't afraid to lose! You'll be free to say crazy, risky, counterintuitive stuff like, "To live is Christ and to die is gain"!
Now you can spend your life giving up your place for others instead of guarding it from others—because your identity is in Christ, not your place.
Now you can spend your life going to the back instead of getting to the front—because your identity is in Christ, not your position.
Now you can spend your life giving, not taking—because your identity is in Christ, not your possessions.
Real, pure, unadulterated freedom happens when the resources of the gospel smash any sense of need to secure for myself anything beyond what Christ has already secured for me.
Excerpted from my forthcoming book Jesus + Nothing = Everything.
Have something to say about this article? Leave your comment via Facebook below!
About Tullian Tchividjian
William Graham Tullian Tchividjian (pronounced cha-vi-jin) is the Senior Pastor of Coral Ridge Presbyterian Church in Ft. Lauderdale, Florida. A Florida native, Tullian is also the grandson of Billy and Ruth Graham, a visiting professor of theology at Reformed Theological Seminary, and a contributing editor to Leadership Journal. A graduate of Columbia International University (philosophy) and Reformed Theological Seminary in Orlando (M.Div.), Tullian has authored a number of books including Jesus + Nothing = Everything (Crossway). He travels extensively, speaking at conferences throughout the U.S., and his sermons are broadcast daily on the radio program LIBERATE. As a respected pastor, author, and speaker, Tullian is singularly and passionately devoted to seeing people set free by the radical, amazing power of God's grace. When he is not reading, studying, preaching, or writing, Tullian enjoys being with people and relaxing with his wife, Kim, and their three children—Gabe, Nate, and Genna. He loves the beach, loves to exercise, and when he has time, he loves to surf.
Example: "Gen 1:1" "John 3" "Moses" "trust"
Advanced Search
advertise with us
Recently by Tullian Tchividjian
Recently on Crosswalk Blogs