Top 20 Most Popular Music Reviews of 2011
Crosswalk.com Staff

2011

15 Dec

COMMENTS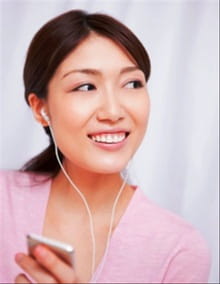 What music reviews were the most read at Crosswalk.com in 2011? Find out what readers were listening to and which albums made the top 20 list.
---

1. Experimentation Pays Off on Owl City's Latest
Childlike wonder may still be the order of the day, but Owl City's Adam Young also isn't afraid to branch out into new musical territory.
Read more . . .
2. Get In, I'm Driving Offers a Hopeful Ride
You've got to love Ginny Owens' sense of humor, as not many blind artists would name a record Get In, I'm Driving.
Read more . . .
3. Casting Crowns' Well Draws from the Word
Come to the Well yields finely crafted songs that can and probably will soon double as sermon outlines at a church near you.
Read more . . .
4. Forward-Thinking re:creation Looks Back
If you've ever liked Steven Curtis Chapman, his forward-thinking re:creation will make you like him even more.
Read more . . .
5. Harmony Drives the Wow Factor for Daves Highway
Southern-bred "blood harmony" drives the wow factor for Daves Highway's sibling trio Erika, Zachary and Delaney Daves.
Read more . . .
6. Maclean Gets Our Attention on Debut
In an effort to appeal to the masses, a certain degree of individuality has been sacrificed on Dara Maclean's debut.
Read more . . .
7. Committed Sings Sacred and Secular on Debut
Now that the hype has simmered, what do the winners of season two of NBC's The Sing-Off sound like across an entire album?
Read more . . .
8. Love Is Waiting Tears Down the Walls
It is said Danen Kane can "tear down the walls between traditional worship songs and songs about everyday life."
Read more . . .
9. Faith Fuels This Is What We Believe
On This Is What We Believe, it's clear singer-songwriter Aaron Shust believes what he's singing because he's lived it.
Read more . . .
10. Come Down Another Fernando Ortega Triumph
Come Down, O Love Divine is a triumph for Fernando Ortega and a treat for those who appreciate his perspective.
Read more . . .
11. Positive Beats Is Beckah Shae's Destiny
On Destiny, Beckah Shae gives Top 40 heavyweights Katy Perry, Britney Spears and Rihanna a run for their money.
Read more . . .
12. Folk-Tinged Worship Brought on This Journey
This is worship music meant not for the cavernous spaces of arenas, but more at home in a cozy gathering of friends around a fire.
Read more . . .
13. The One You Need Full of Fatherly Love
The One You Need, the latest studio record from Shane & Shane, reads like a heartfelt letter to their daughters.
Read more . . .
14. Peter Furler's On Fire on Solo Debut
Peter Furler's back already with a solo record. The only quirk is that he sounds more like newsboys now than newsboys.
Read more . . .
15. New Day Marks The Martins' Return
Produced by Rascal Flatts' Jay DeMarcus, New Day is a perfect blend of what The Martins fans have come to expect.
Read more . . .
16. Live Worship Offered with 10,000 Reasons
Like his previous 2004 effort titled Facedown, Matt Redman recorded 10,000 Reasons during a live worship event.
Read more . . .
17. Thirteen Years Later, Burlap to Cashmere Is Back
A reunion of Steven Delopoulos, John Philippidis and Theodore Pagano has yielded an album 13 years in the making.
Read more . . .
18. West Shares His Heart for Christmas
Matthew West offers his first-ever Christmas collection this year. But it's not your ordinary set of holiday favorites.
Read more . . .
19. Switchfoot's Vice Verses Rocks and Floats
Vice Verses is a jumbo jet of a rock record that has some serious thrust and at the same time can float along quite peacefully.
Read more . . .
20. God's Word at the Heart of Dwell
Worship pastor Aaron Keyes is intentional about keeping God's Word central in his pop-based songwriting.
Read more . . .

To read more music reviews in Crosswalk.com's Music Channel, please click here.